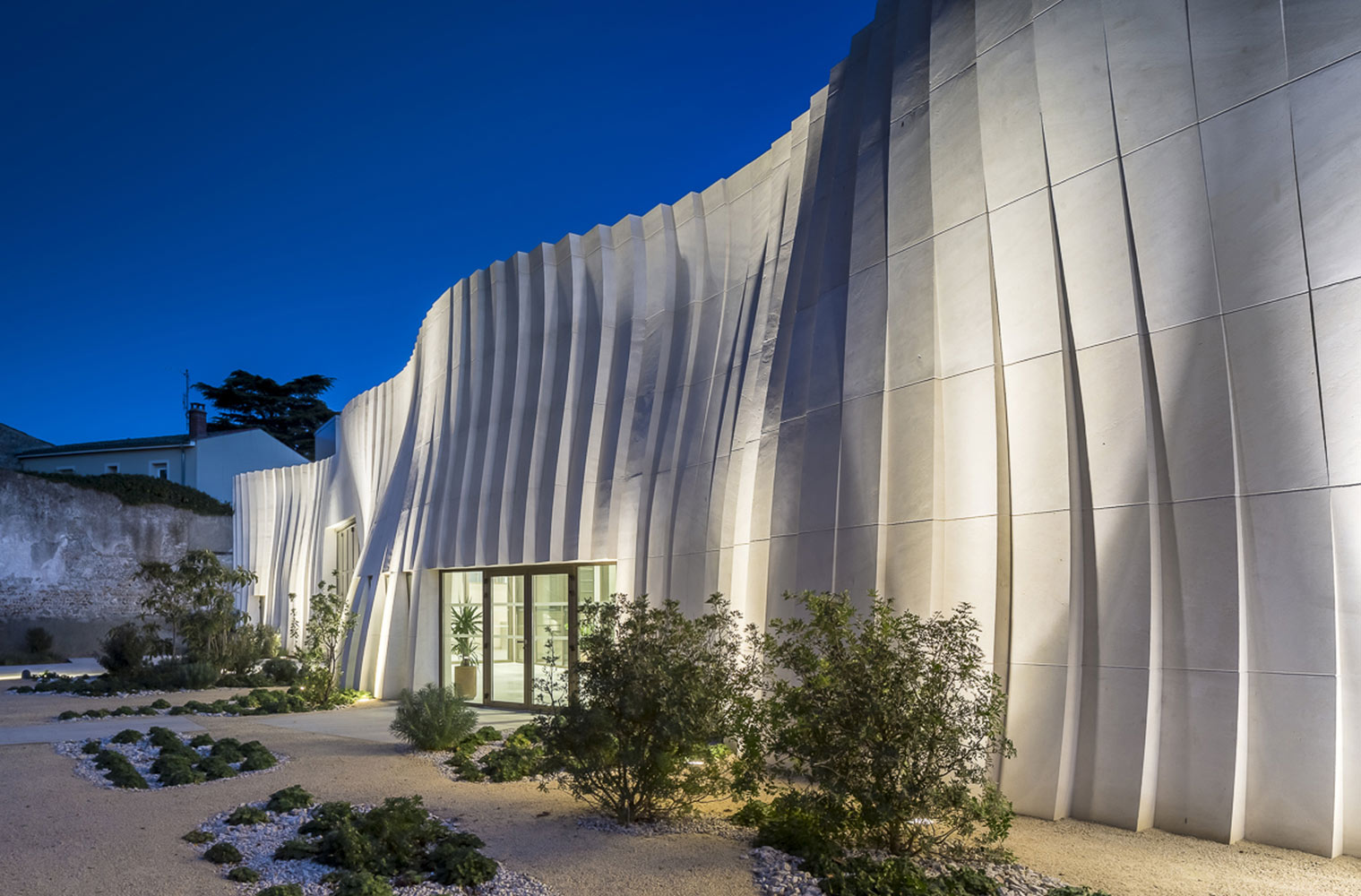 Delas Frères Wine House was designed by Carl Fredrik Svenstedt Architecte, located in the mountainous region of Tain l'Hermitage, France. The 5000 m² wine house has been renowned for some of the best wines in the Rhone Valley since Roman times.
The project, which began with the employer's decision to invest in the past by bringing a new design approach to the historic and central wine house despite the difficulties of winemaking in an urban context, consists of a wine cellar, a shop, a mansion and a garden. .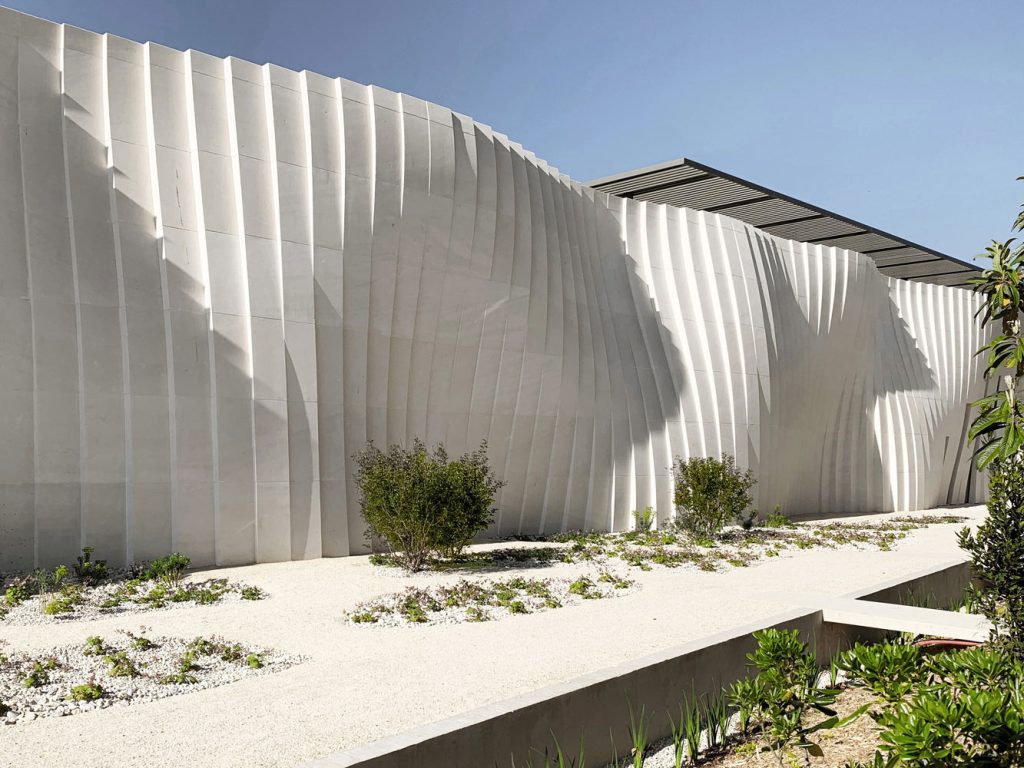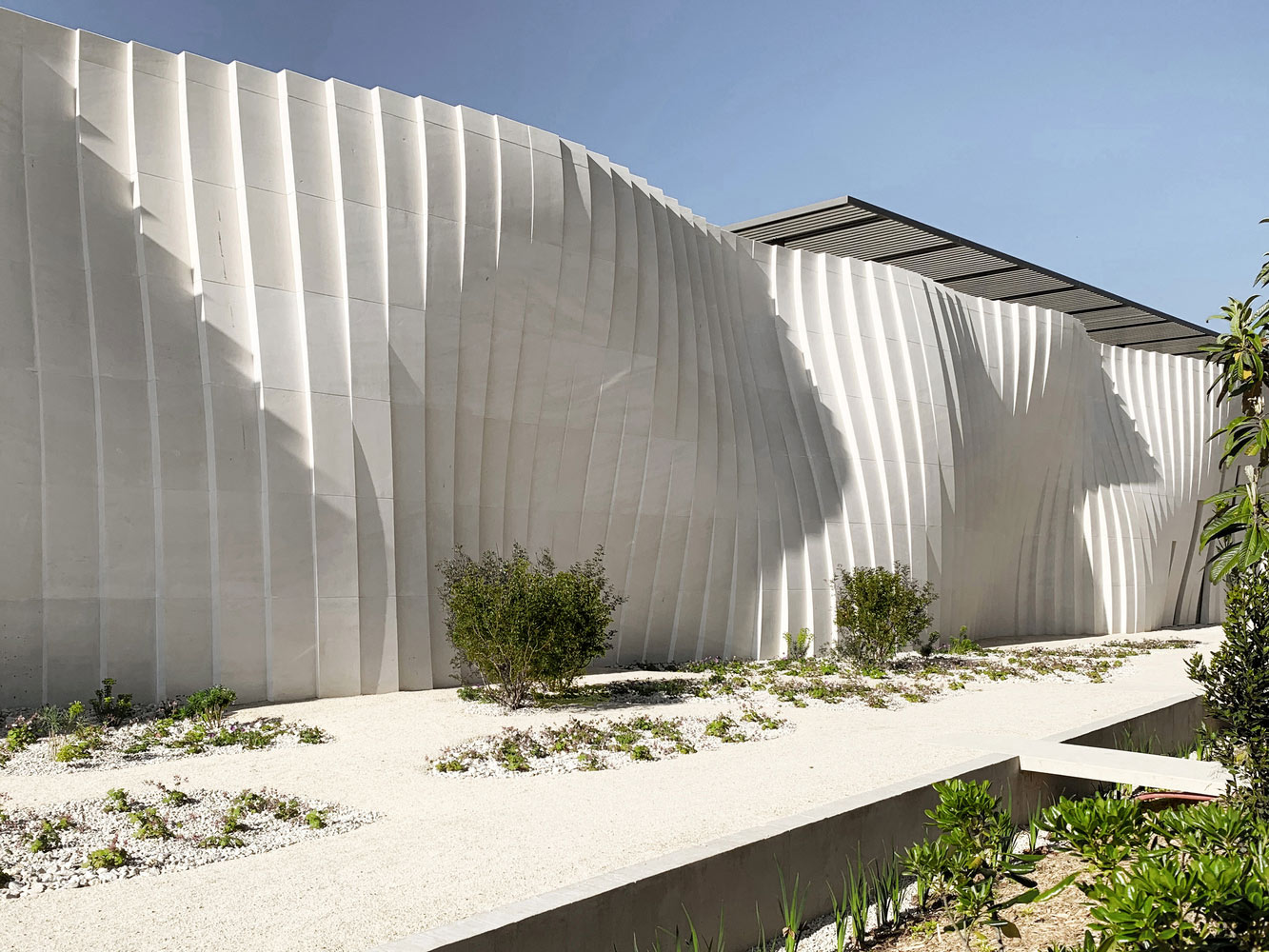 The local natural sandstone-like "estaillelade" stone that shapes the facade of the building creates ideal conditions for wine with its porous sandstone-like structure. Ramps inside the cellar provide an interior space where visitors can explore all the wine processes while allowing them to reach the entire structure, from the roof terrace to the view and the cellar .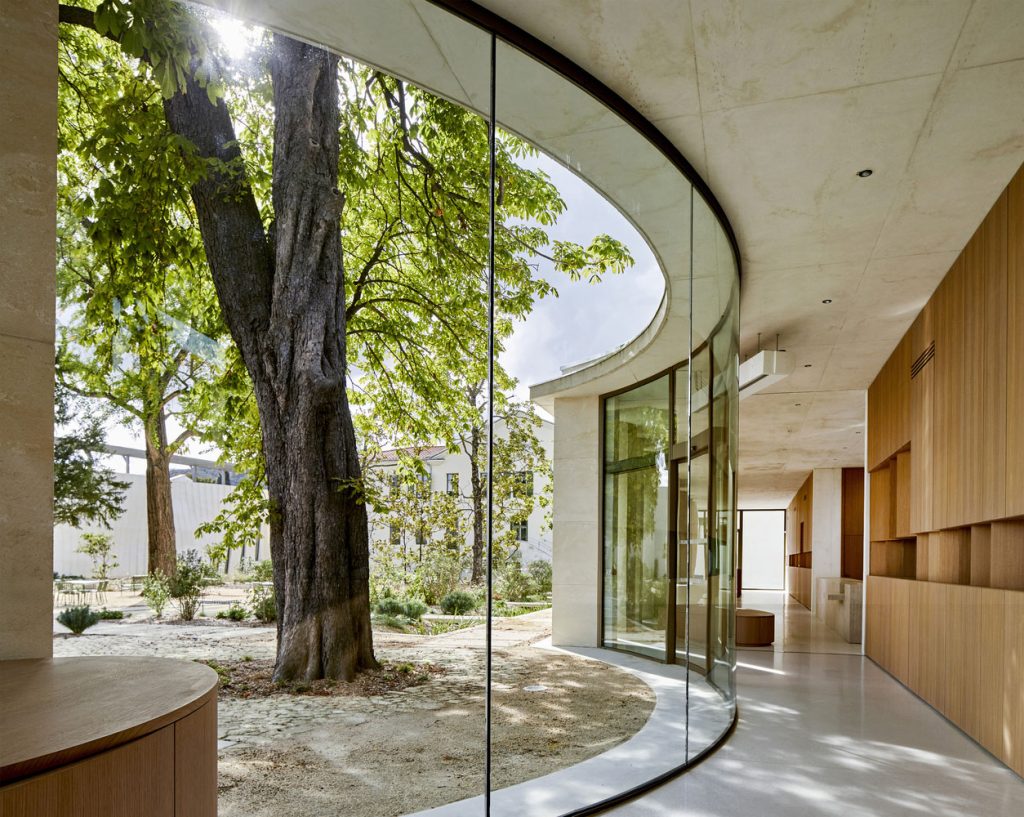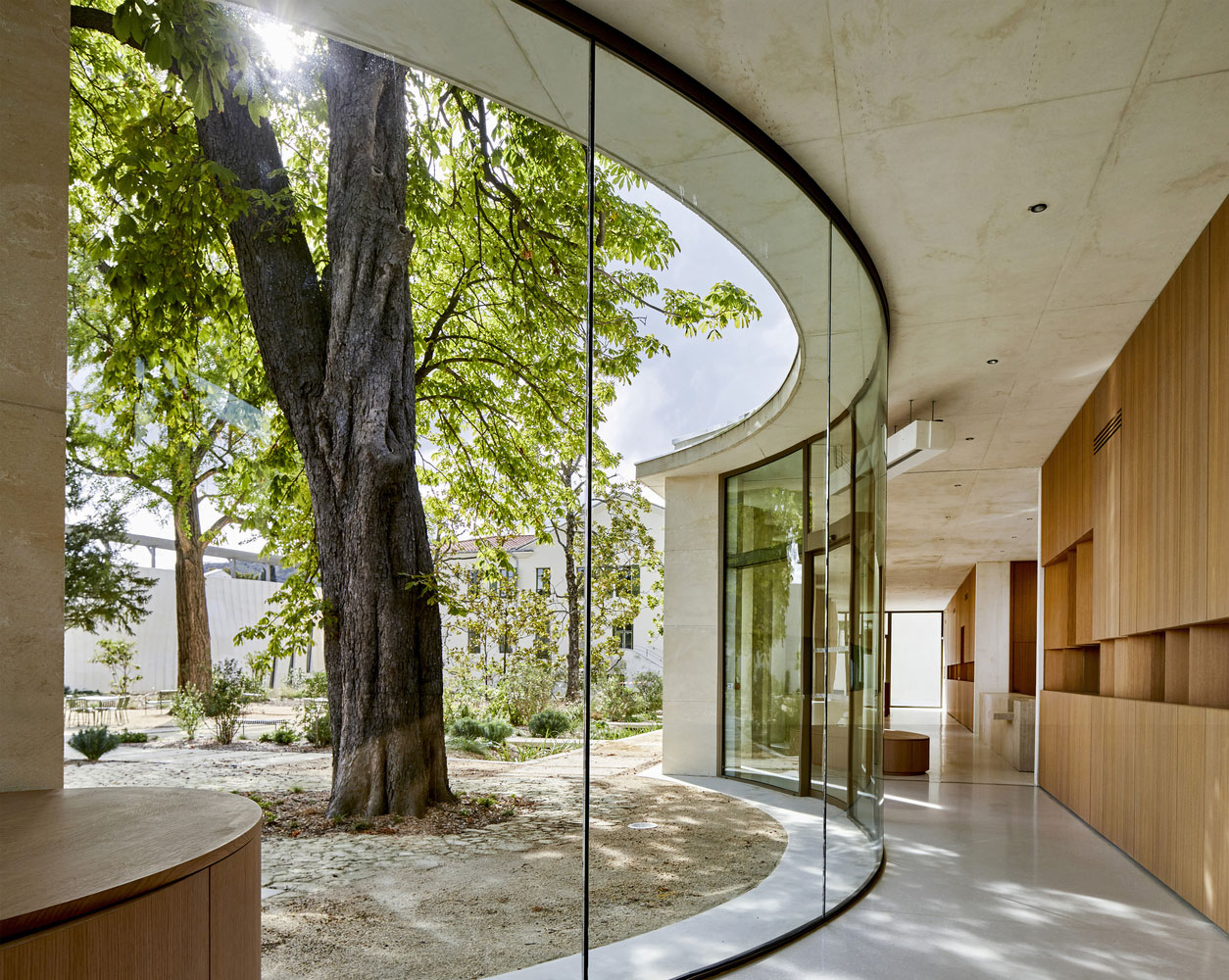 While sunlight enters the visitor hall directly through the wide opening, the hall where the wine barrels are located is shielded from direct light by the corrugated wall structure. From the wall next to the existing chestnut tree, the sales shop receives its entrance from an area covered with a stepped natural stone floor.
The mansion in the region finds its place as the main element of the garden. It houses the guesthouse, restaurant, tasting rooms and historic bottle collection cellar.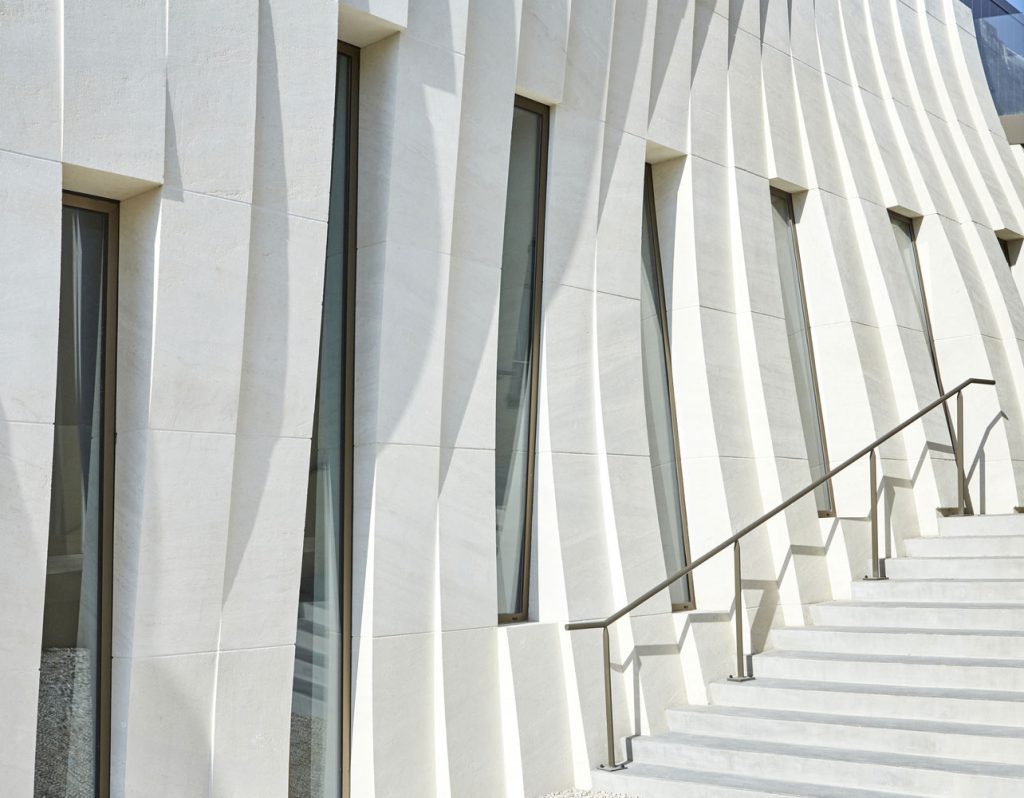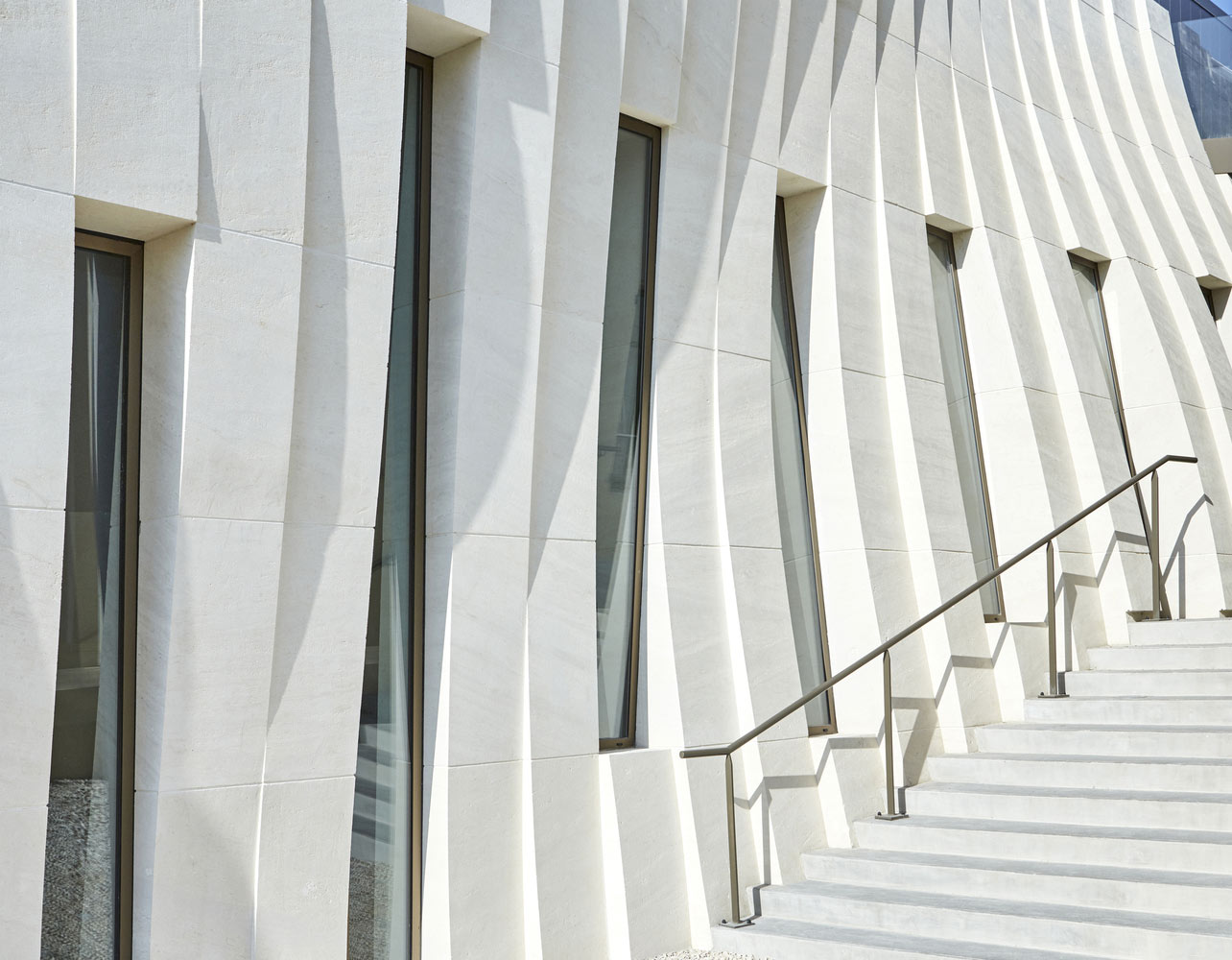 The structure of Delas Frères, in which textural elements stand out on its facade, is shaped by the 50 cm thick natural stone extracted from the surrounding river of the region. This natural stone, considered suitable for workability with its soft structure, has been adapted by using it in larger blocks in building elements.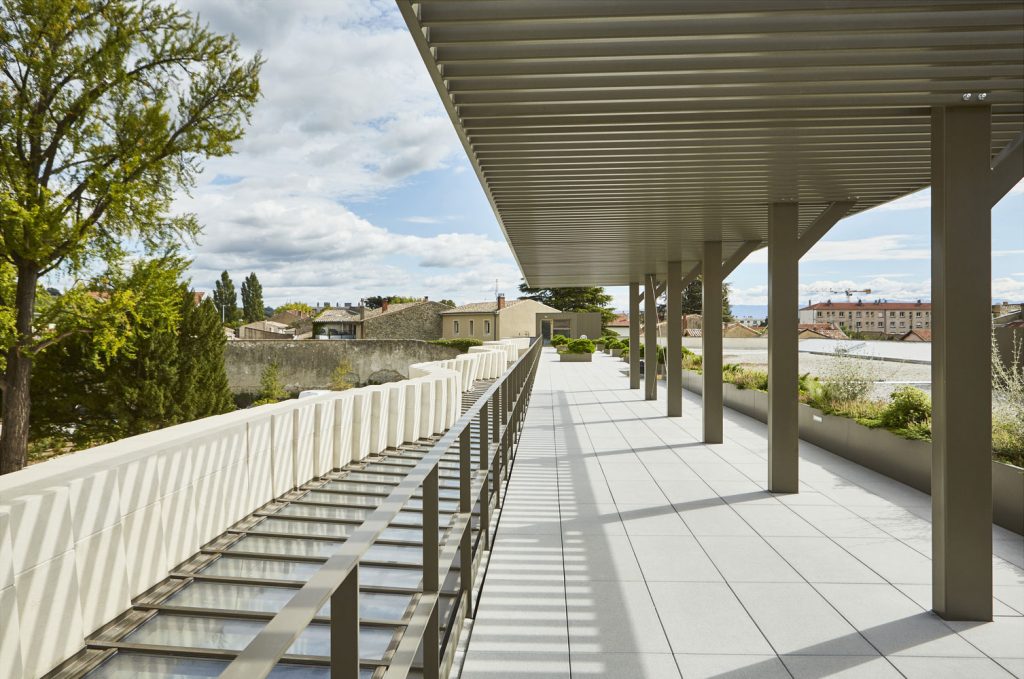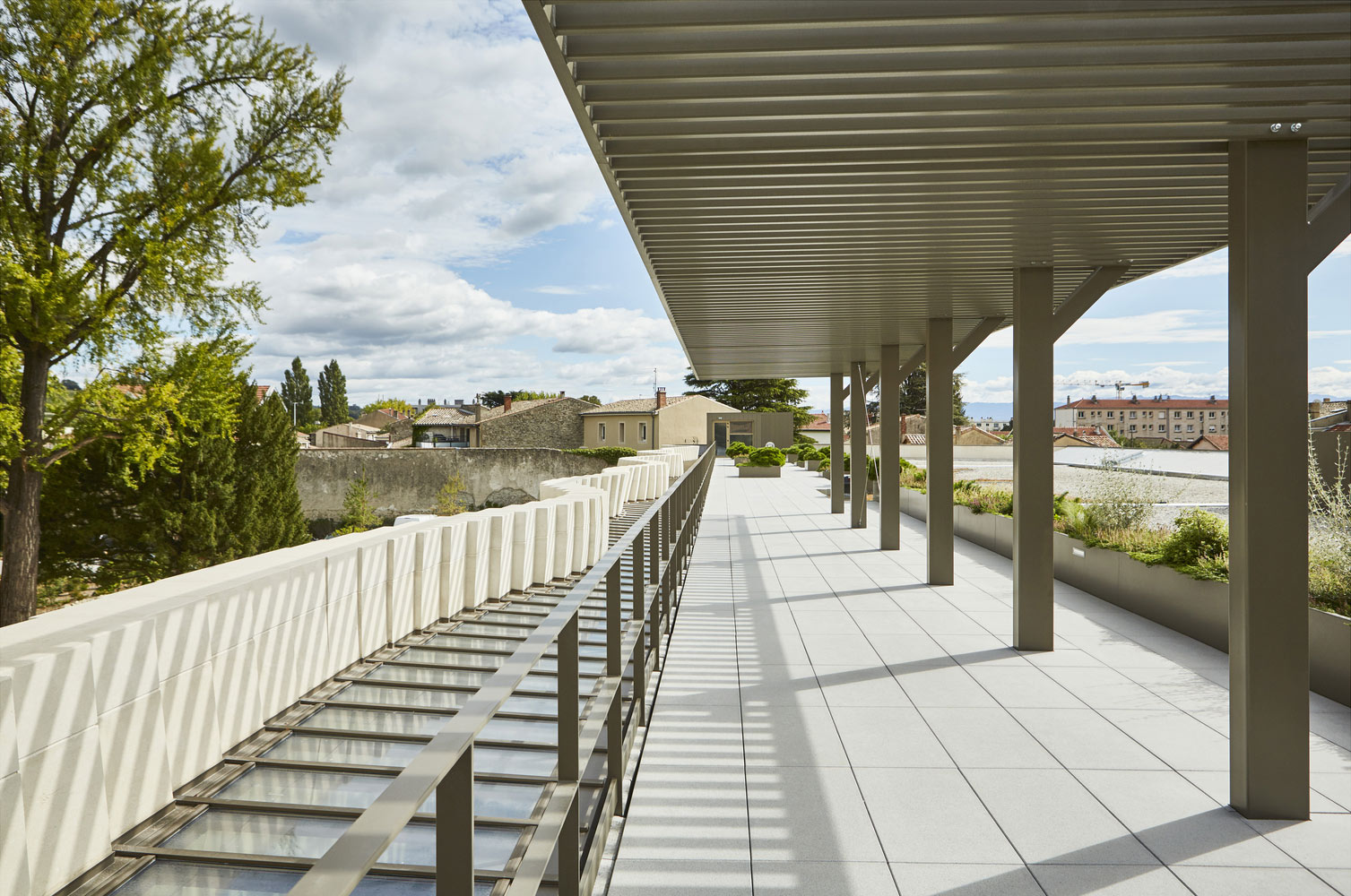 The corrugated wall of Delas Frères which forms the main facade is 8 meters long and 7 meters high and has a rigid structure. This wall, which consists of blocks sculpted with the technological system, is placed horizontally on the foundations using post-tensioned stainless steel cables.
Thanks to intelligent technological systems, the processing cost has been reduced, and the carved pieces are used as garden flooring. Despite the technological system of the wall, the blocks were assembled by the local team of stonemasons.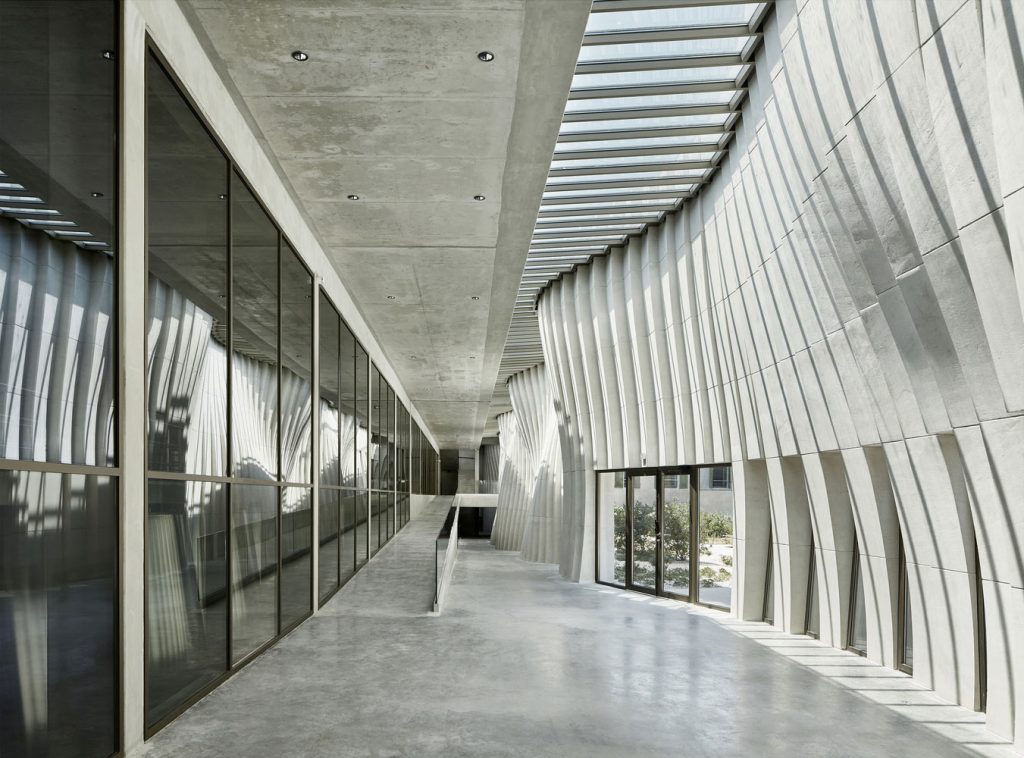 Project information
Architects: Carl Fredrik Svenstedt Architect
Area: 5000 m²
Year: 2019
Manufacturers : Schüco, Bega
Structural Engineering: Beccamel Mallard
Thermal: MAYA
Design team: Carl Fredrik Svenstedt, Boris Lefevre, Pauline Seguin, Thomas Dauphant, Marion Autuori, Benoit-Joseph Grange
Clients: Champagne Deutz, Delas Freres
Curved stone wall: Graindorge and Stono workshop
Countryside: Melanie Drevet, Christophe Ponceau
Curved stone wall: Graindorge and Stono workshop