Over 300 executives from the audio, advertising and media industries attended King's Place in London yesterday for Radiocentre's annual Tuning In conference.
Under the motto "Powering the Sonic Boom", the sessions focused on three areas: the effectiveness of radio advertising, its rapid pace of innovation and the central, positive role of radio drama in our culture.
The morning was hosted by Magic Radio's Neev Spencer and opened by Radiocentre Chief Executive Matt Payton, who stated that the industry is in for one of the most exciting times given the tremendous changes being sparked by digital listening and the rise of digital listening and most innovative phases in its history are smart speakers, podcasts and streaming.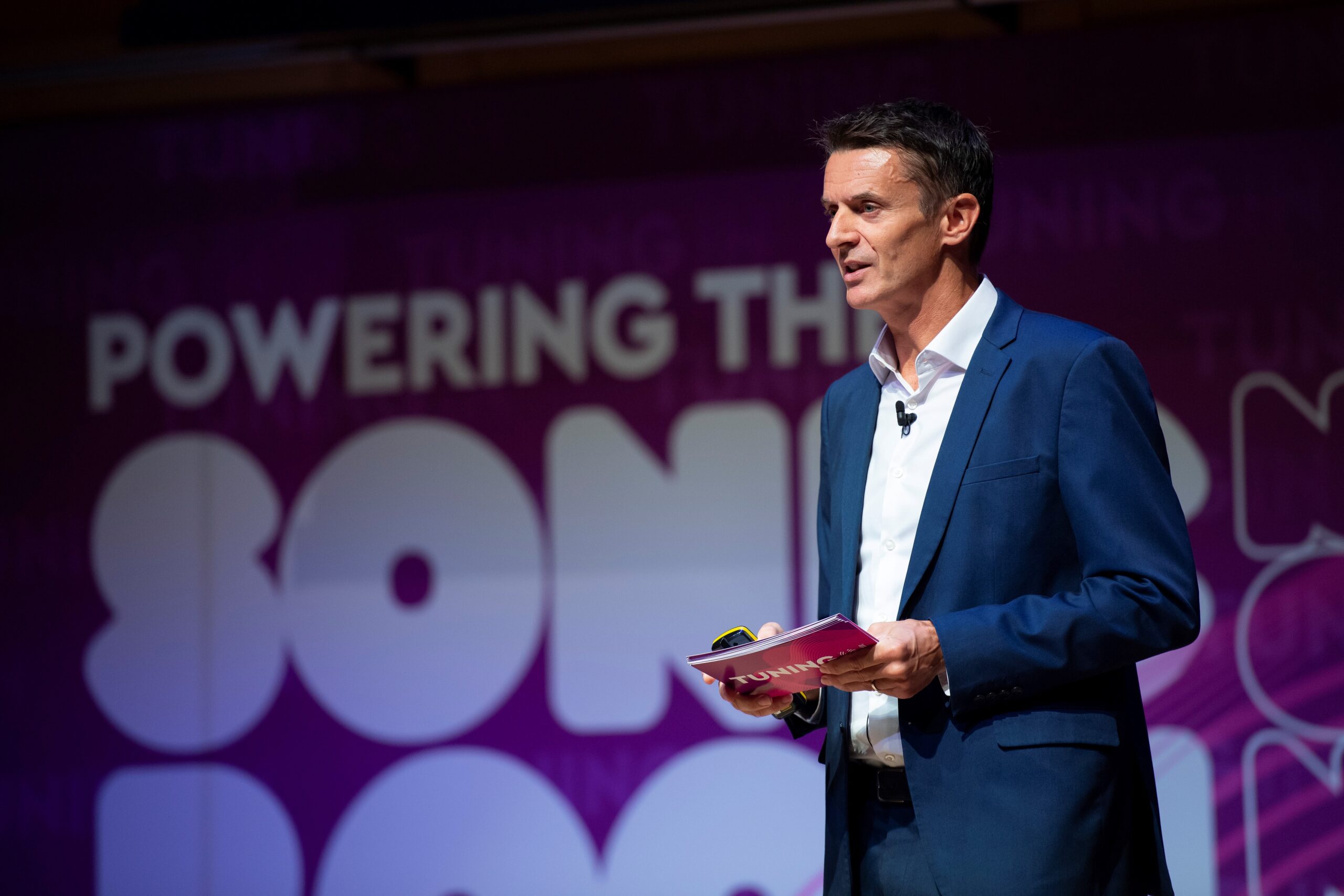 "Innovations in audio are creating more opportunities than ever before for audiences and advertisers," he said. "The power and positivity of radio and its trusted role are becoming more attractive than ever to our stakeholders, whether they are advertisers, politicians or pop stars," he added.
Magic Breakfast stars Ronan Keating and Harriet Scott took the stage to discuss their partnership with travel brand On The Beach. In a session moderated by Bauer's Chief Content Officer Lucie Cave, the presenters spoke with Steve Seddon, Marketing Director of On The Beach, about how the brand is embedded on the show.
Later in the event, former Cabinet Secretary Michael Gove delivered a policy speech. The MP revealed his favorite LBC radio station – Nick Ferrari – but also looked ahead to the challenges facing the new government and the role the media must play. Highlighting the strengths of commercial radio stations, Mark Barber, Planning Director at Radiocentre, revealed how commercial listening to headline-level audio is growing, with "commercial radio listeners on the up," with RAJAR figures from the second quarter of this year showing how commercial stations are doing BBC audiences have captured shares for the first time since the 1990s.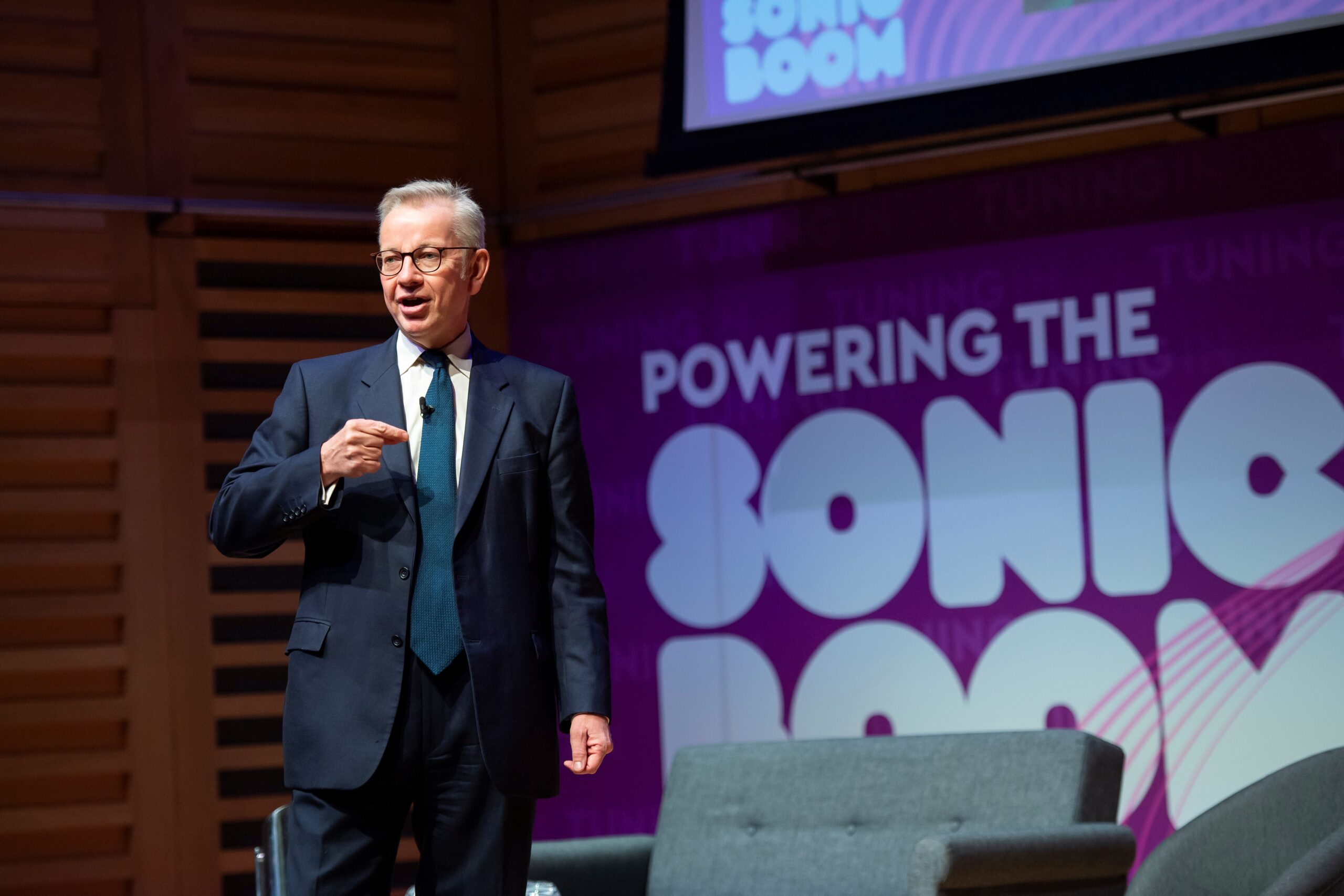 Mark gave a foretaste of the new generation of audio research soon to be launched by Radiocentre, revealing that audio is increasingly being used to meet a new state of need – as a means of keeping people company. "There's a growing need for camaraderie due to changing circumstances," he explained.
Katy Harkness, Strategy Director at Mediacom, expanded on the topic of radio's advertising effectiveness and provided an insight into the issue of attention. Katy explained that radio is a great medium for grabbing listener attention, whether it's the low-engagement, passive attention that people give 95% of the time – useful for brand messages – or the 5% of intense, active attention – powerful for Encouraging consumers to make rational choices.
Meanwhile, Global's Creative Director Jo McCrostie and Strategy Director Ailsa MacKenzie demonstrated that audio is the best medium for attracting attention because people are constantly listening and can process sounds at different levels.
Laurence Harrison, Director of Automotive Partnerships at Radioplayer, discussed how radio will retain its critical role at the heart of in-car entertainment. New research has found that 80% of people planning to buy a car in the next 12 months are less likely to buy a car without a radio. He spoke about Radioplayer's work with automakers like BMW to ensure radio stations are easily accessible on the car's dashboard. He added that broadcasters can primarily provide the metadata for their stations – like the digital logo – so that they can be viewed on the in-car radio player.
A fascinating session by Sarah Mayall, Head of Brand Marketing at HSBC UK, and Mike Watson, Creative Director of Wunderman Thompson, revealed the power of radio advertising in promoting their targeted campaign to tackle the banking world's vicious cycle of homelessness.
And David Courtier-Dutton, CEO of SoundOut, Hannah Charman, co-founder of Sister Music, and Kim Aspeling, director of creative production at A Million Ads, each spent five minutes glimpsing into the future by sharing their plans to transform radio advertising explained.
The event ended with a fascinating look into the role of radio plays for major music artists, as Spice Girls pop icon Melanie C – aka Sporty Spice – spoke to Angellica Bell about radio still being a 'make or break' -Medium is for every music artist. In summary, Matt Payton said: "There is a tremendous amount happening in the audio sector and radio is absolutely at the forefront as it represents the largest proportion of commercial audio listening across all age groups.
"Radio's success has been due to a combination of investments in content, new services, talent and choice expansion such as brand extensions in commercial radio, and we've also seen investments in podcasts and digital audio." He called all of this "Great news for
advertisers."
Before the conference began, the audience paused for a moment of reflection and applause in recognition of the late Queen's broadcasting legacy.
You can find all the presentations here on the Radiocentre YouTube channel.
Need a new or improved logo for your radio station? Visit OhMy.Graphics and see how awesome you can look.