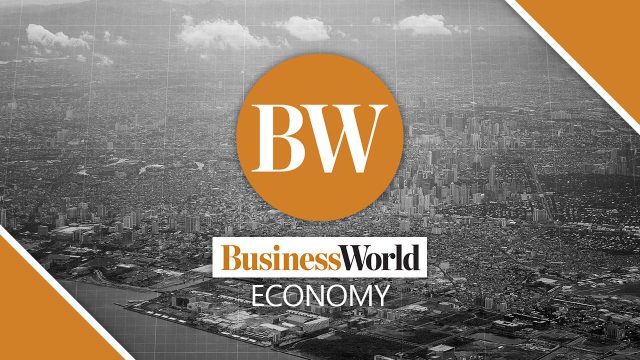 MMost taxpayers generally have a negative impression of the VAT refund claim process, whether from personal experience or word of mouth. Some fear the many requirements that need to be prepared, as well as the challenges of having to submit the claim, monitoring its slow movement and complicating rigorous scrutiny by BIR examiners. Others believe the chances of approval are slim and may just entail further investigation by the Bureau of Internal Revenue (BIR). For many taxpayers, the stressful experience has discouraged them from making repeated claims.
Our legislators enacted the TRAIN Act to address various tax issues, including institutionalizing an efficient VAT refund mechanism. BIR followed suit by enacting rules and regulations that streamlined the refund verification process, which in part reduced the documentation requirements to substantiate a claim. With these changes, many taxpayers hoped that the reimbursement process would be made easier.
However, with claim denials still a recurring topic of conversation, taxpayers are wondering: Is it really worth pursuing?
THE COMPLEXITY OF VAT REIMBURSEMENT: WHAT HAPPENS BEHIND THE BACKGROUND
Tax refunds are complicated. specfiFor VAT refunds in particular, applicants are under pressure to prepare the application package within a prescribed deadline. The package should be complete and accurate as it is subject to rigorous verification by the BIR. True to its announcement as a "mandatory audit," the review is performed each time to cover all submissions. If the package turns out to be defective or non-compliant, the complaint is likely to end in a rejection or, worse, in the issuance of a formal inspection power of attorney.
The preparation alone can be daunting. Organizations typically appoint a specific person or team, usually within the finance or tax function, to retrieve and sort records and create appropriate time-bound plans. The time and effort involved is significant, especially when the same person or team also has to complete the same important day-to-day tasks while preparing the application.
Applying is an experience in itself. For reasons attributable to delayed preparation, companies almost always fifind yourself filing claims at or near the deadline. Often the stress of rushing to the BIR for a routine "checklist" before it's stamped "received" can be a struggle, especially when the claim is denied acceptance because it's incomplete. Time management and planning are crucial, although this often only increases the pressure to prepare.
The differencefiCult part isn't even in that filing, but in surveillance. To filing, the company, through its contact person or team, must oversee the BIR review process and this can only be done through effective coordination with the assigned BIR reviewers and assessors. In our experience, the BIR can ask questions about the claim that the company needs to address quickly, or risk a summary denial of the application. Questions can vary from legal basis to additional documentary support. Under the law, refunds are interpreted strictly against the taxpayer and therefore the importance of addressing issues that cast doubt on the validity of the claim cannot be overstated.
The VAT refund process is time consuming and requires signaturesfiwithout costs and effort – without return guarantee. Because of this, decision makers are often faced with the difficult decision of whether to assert their claims or waive them.
In this situation, finding the best option for the company is never easy. Some would attempt to identify and quantify the potential risks and then proceed to assess whether the possible award of the right to compensation is appropriate. Finding a balance between risk and reward becomes particularly important when the risks outweigh the opportunities. However, the real problem lies in defiknow what "reward" really means. Is it just the reimbursable amount or can it be some other potential that can be unlocked?
In one of the breakout sessions in the recently concluded 1St At the SGV Tax Symposium on August 19, one of our authors gave a presentation entitled "Balancing Risks and Rewards in VAT Rewards Claims". The main objective of the session was to convey the message that companies must consider the balance between risk and reward, lowering risk through active preparation and increasing rewards as a necessary consequence of practice. The rewards come in the form of a grant or a seal for general tax compliance.
REDUCE RISKS
Active preparation is very important for the success of a VAT refund application. In an ideal world, businesses should strive to be proactively VAT refund ready at all times. This can be achieved by developing and maintaining a well-organized system of record where relevant documents for package preparation can be retrieved quickly and easily. They may also conduct internal reviews to examine the current level of compliance and seek to improve it through process improvements and suggested remedial actions. By the way, this exercise helps companies to identify problems, gives them a preview of the actual refund process and gives the opportunity to simulate and develop better ways to solve problems that arise in the process.
In order to relieve and relieve the people entrusted with the preparation through the reimbursement process, companies can also outsource the task to tax experts who specialize in processing claims. The outsourced tasks are usually designed end-to-end and include internal review, reimbursement package preparation, filing and monitoring. Advice from tax professionals also helps keep internal teams informed of relevant laws, rules and regulations, as well as the BIR's current position on specific issues. Interacting with tax professionals inevitably leads to an overall improvement in internal teams, an investment in resources that lowers companies' risks over time.
INCREASE REWARDS
It must be emphasized that the decision to reduce risk through active preparation already tips the balance in favor of successful reimbursements. By being VAT refund ready, businesses are likely to be able to resolve potential issues before they become real problems during BIR verification. Businesses also get a better chance of providing a full set of documents and addressing any queries that may arise during verification. While companies view the refund as an immediate reward, they should also recognize that improved overall tax compliance translates into long-term value for the business.
THE FUTURE OF VAT REFUND
BIR is already actively promoting the implementation of its digital transformation program through its new Electronic Invoicing System (EIS). With digitization, stakeholders can look forward to simplificationfied VAT refund procedure, hopefully eliminating the need to submit bulky paper copies of invoices and invoicesfiFinancial Receipts. The potential for simplificationfied process is intended to make refunds more attractive for taxpayers. Digitization is a process change made possible by technology. It can be a complementary solution to allaying the usual concerns about reimbursement regarding proper justification and fair representation.
BIR's recent grant of VAT refund claims is certainly encouraging news, and tax experts are hoping it heralds more refunds to come. While this is encouraging, it does not change the fact that BIR will continue to adhere to the strict verification guidelines required by law. More than ever, businesses looking to submit refund applications should ensure they are ready for a VAT refund at any time to both improve their chances and improve their tax compliance. Because, as Benjamin Franklin once said, "If you don't prepare, you prepare to fail."
This article is provided for general information only and is not a substitute for professional advice when the facts and circumstances warrant it. The views and opinions expressed above are those of the authors and do not necessarily represent the views of SGV & Co.
atty Victor C. De Dios is Tax Principal and Josephine Grace R. Sandoval is Tax Senior Director of SGV & Co.