The next-generation Suzuki Vitara will become the company's first electrified range for Australia, paving the way for all subsequent SUVs and passenger cars to come out thereafter.
The redesigned small SUV, due around 2025, would be only the fifth since 1988 to carry the Vitara name.
But here's the twist: There's also speculation that Suzuki could switch to a different badge after executives have been using the term "replacement" lately.
Read more about the Suzuki Vitara
This could be the result of the Maruti Suzuki of India-developed Grand Vitara model that was unveiled in July, reviving a prefix that was discontinued when the existing fourth-generation Vitara was launched in 2015.
There is also a possibility that the new Grand Vitara could be the basis for replacing the current Vitara.
While Suzuki Australia declined to comment on a future product, General Manager Michael Pachota didn't rule out the possibility of a Vitara redesign sooner rather than later.
"If you do the (life) cycle calculations, you have the right to assume that something new is about to happen in this area," he said CarsGuide at the Suzuki S-Cross launch in Melbourne earlier this month.
"But having said that, we have no confirmation from Suzuki Japan in relation to this opportunity that this vehicle is available as a number one and number two regardless of whether it would be on the Australian list or not."
One thing is certain though: whatever the small SUV will be, it will be fully hybridised, possibly even offering a pure electric version for Australia – and that would be a first for Suzuki after almost half a century of selling vehicles in that country.
This would be in line with proposed legislation as recommended by Australia's main body for new vehicles, the Federal Chamber of Automotive Industries (FCAI), which sets average carbon emissions of 100 grams per kilometer for passenger cars and light SUVs and 145 g/km for aiming at heavy SUVs and light commercial vehicles.
As a number of rumors and depictions currently doing the rounds online suggest, the design of the Vitara replacement will likely see major changes externally as well, swapping out the razor-sharp edges and straight lines that have served the existing model so well for over seven years years, for rounder and more muscular features, suggesting an increase in size and internal dimensions.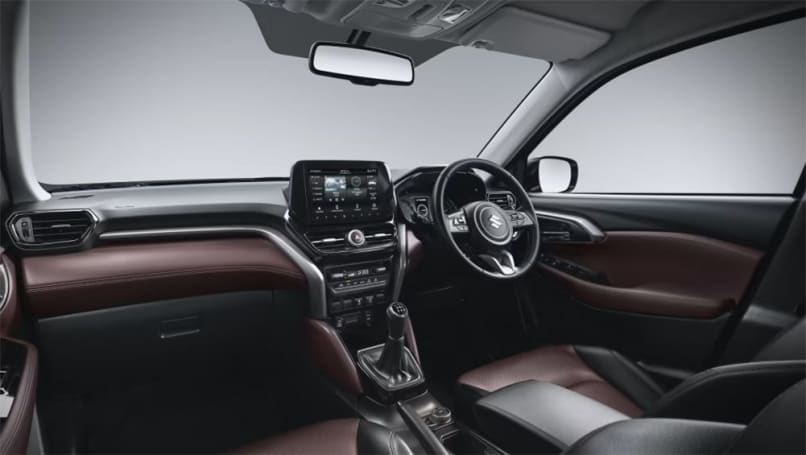 The new Grand Vitara shares technology with the Toyota Urban Cruiser Hyryder.
Of course, there's also the possibility that a 'global' version of Maruti Suzuki's aforementioned Grand Vitara will also step in for Vitara, with a number of visual and technological differences and progressive electrification options to better suit regional needs, particularly in terms of lower fuel consumption – and emission values, as well as stricter crash test safety requirements.
Whatever replaces the current Vitara, the new Grand Vitara – which also has a fraternal twin in the Toyota Urban Cruiser Hyryder – is probably the best indication of what Suzuki's next small SUV will look like, inside and out.
There is also speculation that the Vitara replacement will swap the existing and aging Suzuki Global C small car platform, found in today's model and the S-Cross/SX4 and new Grand Vitara/Urban Cruiser Hyryder, in favor of a more advanced Toyota could. Common architecture focused on electrification.
However, given the close ties the two companies have had recently, it could happen at some point.
It's worth noting that the new Grand Vitara/Urban Cruiser Hyryder twins already use a variation of the long-established Toyota Hybrid System (THS), rather than Suzuki's hybrid technology found in the existing Vitara in some markets since 2020.
In the case of the Suzuki, this THS combines a 1.5-litre M15D-FXE three-cylinder engine producing 68kW/122Nm, related to the unit found in today's Toyota Yaris/Yaris Cross, and an overall system power/torque of 85 kW/141 Nm and drives the front wheels via a CVT, also supplied by Toyota.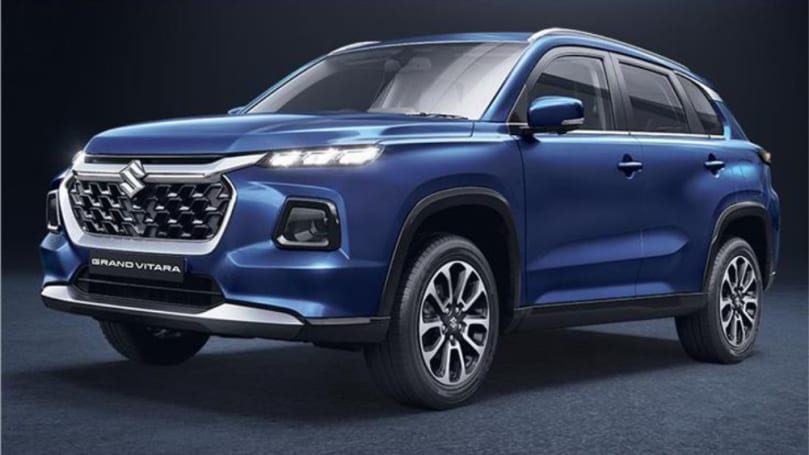 The new Grand Vitara could be the basis for replacing the current Vitara.
The next-gen Vitara replacement with Toyota hybrid powertrain? Sounds fascinating.
As recently reported in CarsGuide, the existing Vitara Hybrid will also reach Australia later next year or in 2024 to see the JY series in its twilight years.
In summary, the popular mild hybrid uses the brand's 1.4-litre four-cylinder turbocharged boosterjet engine, a six-speed automatic gearbox and either front- or all-wheel drive, combined with a small 10kW/53Nm electric motor , a 48 volt system and integrated starter generator with 95 kW output and 235 Nm torque. The result is a reduction in fuel consumption of up to one liter per 100 km with a lively 0-100 km/h sprint time of 9.5 seconds.
There is also a Vitara with full hybrid technology, which combines a naturally aspirated 1.5-litre four-cylinder engine with a 24 kW/60 Nm electric motor to deliver a current combined power and torque of 85 kW and 138 Nm respectively achieve. It's also available in front-wheel or all-wheel drive configurations and can run on pure electric power for short distances, especially at lower speeds around town.
However, Suzuki Australia is expected to opt for the mild hybrid rather than the full hybrid due to more competitive pricing, greater charging capacity (since the battery is much smaller) and generally more appropriate technical specifications for our market – namely a regular torque converter will be automatic transmission availability, although the full hybrid Vitara may soon gain one as well.
The next three years will be huge for Suzuki in Australia so please stay tuned by watching this space to see what happens. We'll keep you up to date.