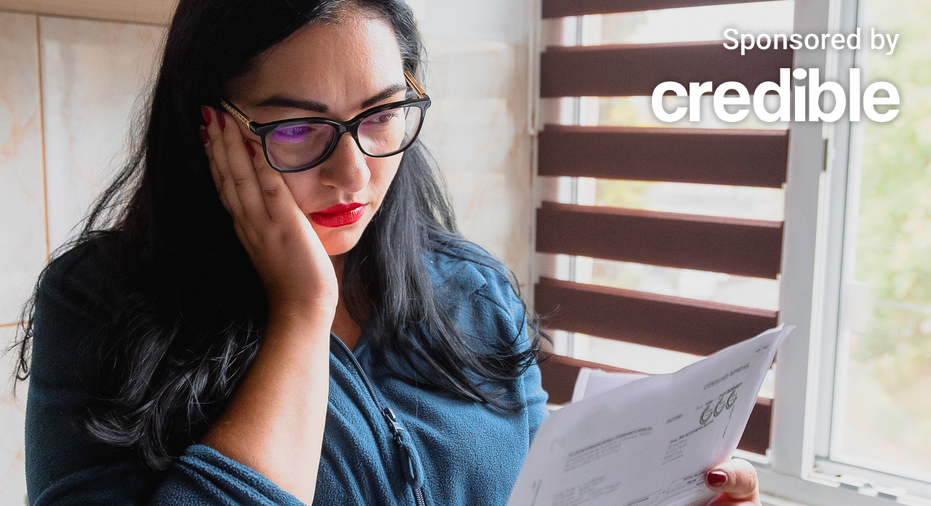 As Americans battle high inflation during the holiday season, many expect high prices to become the norm in 2023.
In fact, 40% of Americans believe high inflation rates will never abate and 62% expect daily costs to be higher in 2023, according to a survey by real estate data firm Clever. More than a third of respondents (38%) say they can no longer afford everyday products, according to the survey.
But while price increases remain unusually high, inflation appears to be slowly falling.
The Consumer Price Index (CPI), a measure of inflation, rose 7.1% year-on-year in November. It is a slowdown compared to the increase of 7.7% in October. That marks the smallest monthly increase since late 2021, according to a report from the Bureau of Labor Statistics (BLS). The level of inflation is still close to its June peak of 9.1%, when it reached its highest level since the 1980s.
If you're struggling in today's economy, you may want to consider paying off high-interest debt with a personal loan to potentially lower your monthly payment. You can visit Credible to speak with a personal loan expert and find out if this option is right for you.
ALMOST HALF OF AMERICANS EXPECT TO GET INTO DEBT BUYING HOLIDAY GIFTS: SURVEY
Interest rates are expected to continue to rise in 2023
The Federal Reserve has raised interest rates several times in 2022 to fight inflation. Most recently, the Fed raised interest rates by 50 basis points. That rate hike brought the federal funds rate to a target range of 4.25% to 4.5%, the highest level in 15 years.
Although Fed Chairman Jerome Powell says interest rate hikes will not be as aggressive as in previous months, any increase in the federal funds rate could have an impact on interest rates on financial products such as credit cards .
If you're struggling with high-interest credit card debt, consider paying it off with a personal loan to potentially lower your monthly payment. You can visit Credible to get your custom rate in minutes.
MORTGAGE RATES TO STAY HIGH IN 2023: FREDDIE MAC
Experts warn of recession
Although there is no strict definition of a recession, many economists describe it as two consecutive quarters of negative economic growth, a blow the country has suffered this year.
However, economists at Bank of America (BofA) expect a mild recession in 2023. "Our economists forecast that the recession will end in the third quarter of 2023," BofA said in its Year Ahead report.
The Mortgage Bankers Association (MBA) predicts a recession in early 2023.
"We're very confident that we're going to be in a recession next year," Mike Fratantoni, the MBA's chief economist and senior vice president, said at the 2022 MBA annual conference in Nashville.
However, more than half (53%) of Americans believe the economy is already in recession.
If you're looking to lower your monthly expenses amid today's economy, consider paying off high-interest debt with a personal loan. You can visit Credible to compare loans from different lenders without affecting your credit score.
RECESSION EXPECTED IN Q1 2023: BANK OF AMERICA
Have a finance-related question but don't know who to ask? Email The Credible Money Expert a [email protected] and Credible can answer your question in our money expert column.