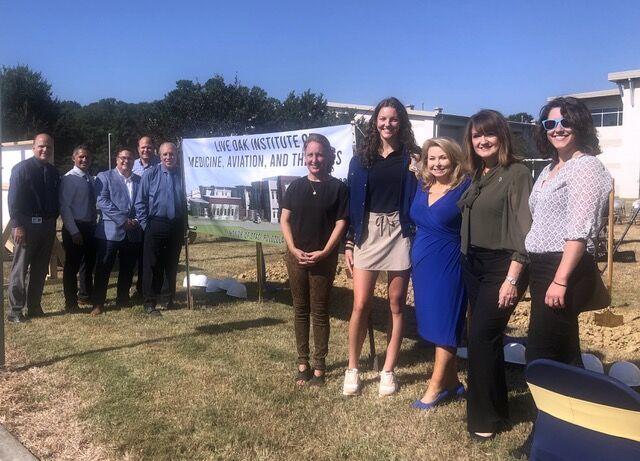 LIVINGSTON, La. – Livingston Parish School officials recently traveled from one side of Livingston Parish to the other to hold ceremonies on two campuses to mark the start of construction on new facilities.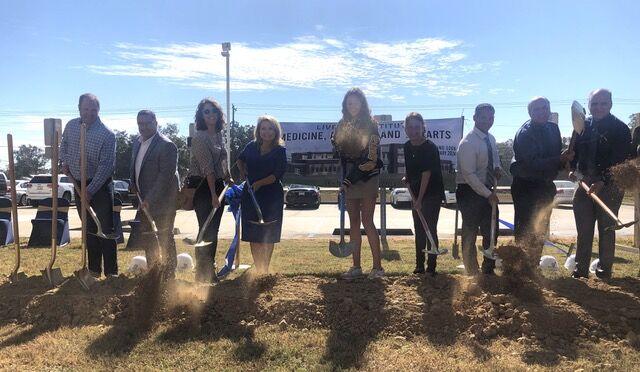 A groundbreaking for the new Live Oak High School Institute of Medicine, Aviation & the Arts in the Watson community was held on the school grounds on October 5, along with a "brick breaking" for a new cafeteria for Albany Lower Elementary and Albany Upper Elementary, which located in the city of Albany, was held in the existing cafeteria on October 10.
"It's exciting to see the plans we have to address the needs of our district come to fruition," Superintendent Joe Murphy said. "The needs met by these two projects demonstrate the broad spectrum of care provided to our students. Livingston Schools is committed to meeting the needs of the whole child – from daily nutrition to enhanced learning opportunities."
Live Oak High School Principal Beth Jones said the new institute on her campus will focus on STEM (science, technology, engineering and math) learning areas offering introductory materials in medicine, aviation and the arts. Jones said the new institute will be named after the district's current Career & Technical Education Coordinator Staci Polozola.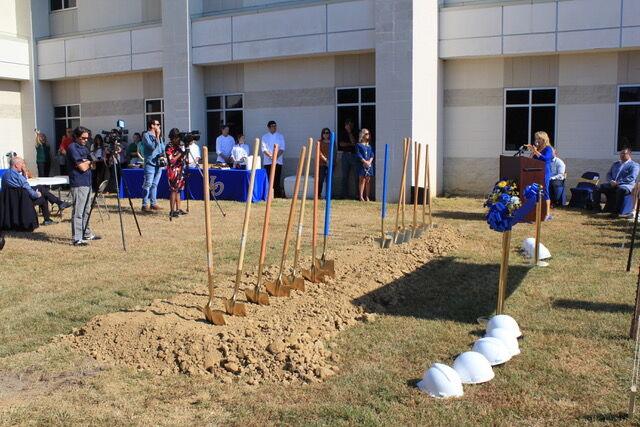 Watson Area School Board member Kellee Dickerson thanked school officials and Gasaway, Gasaway, Bankston Architects for also designing a new facade for the high school, which will be erected during construction of the new STEM building. Stuart & Company General Contractors, LLC, will oversee construction.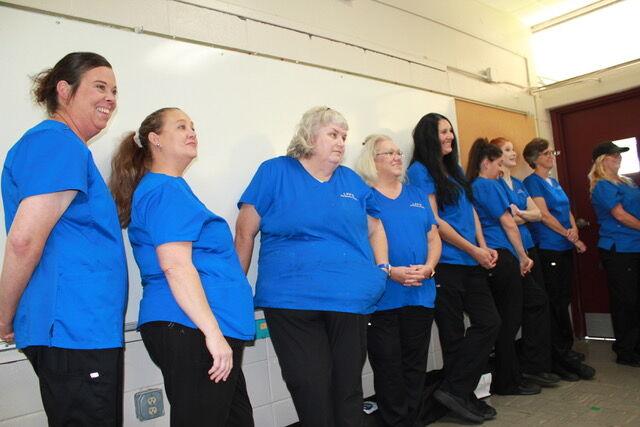 Albany School Board Member Dr. Devin Gregoire welcomed school officials and staff to break down part of the brick wall supporting the current cafeteria for the two Albany elementary schools to celebrate the construction of a new larger cafeteria for the two schools.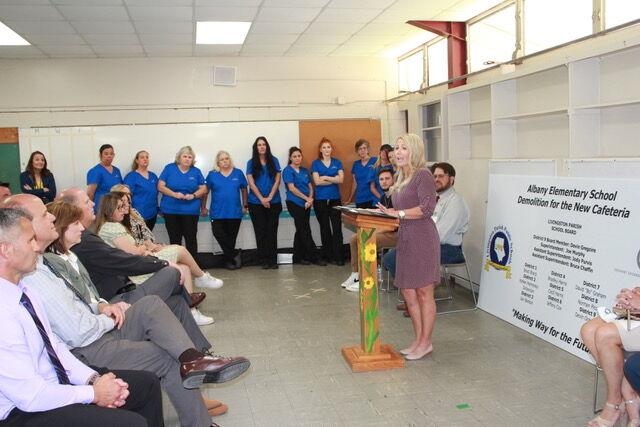 "Right now, the scheduled lunch times for these schools have to start very early. I to give all students access to the cafeteria. By expanding the facility, we will be able to create a rotation schedule that better fits their day. At the same time, we will give our child nutrition staff a updated, modern workspace," said Gregoire.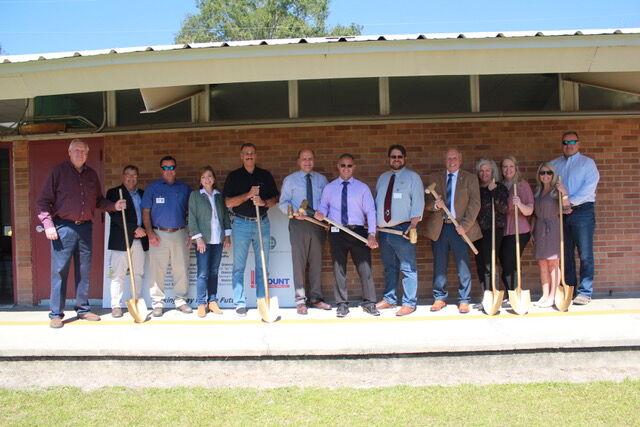 He noted that the new cafeteria will be built with funds obtained from a recently approved half-cent sales tax in the Albany School District. Voters approved the funding measure earlier this year.
Gasaway, Gasaway, Bankston Architects is designing the project and John Blount Contractors will oversee construction.