Ministers from the 46 least developed countries (LDCs) have met in Dakar, Senegal, ahead of COP27, the international UN climate change conference to be held in Sharm El-Sheikh, Egypt in November 2022, to discuss the LDCs' strategy – Safer Security Group to coordinate tangible and ambitious results that match the urgency of the climate crisis.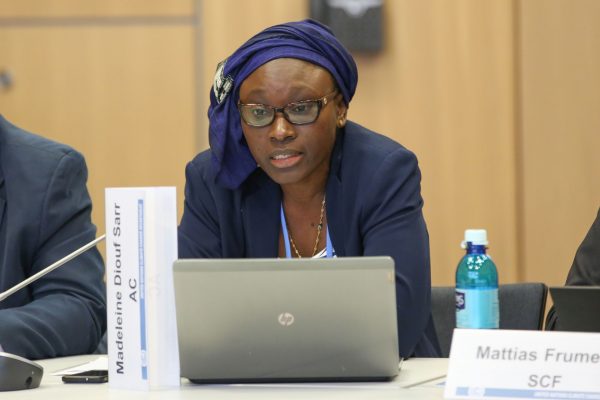 As leaders gather this week for the 77th session of the United Nations General Assembly (UNGA) and set their countries' priorities, it is vital that climate change remains a top priority. Addressing the climate crisis cannot be done adequately without taking into account the demands of the most vulnerable countries. Last week, LDC negotiators and ministers discussed the key issues to be addressed at COP27 and set out their common interests and priorities in the 2022 LDC Ministerial Communiqué on Climate Change in Dakar.
Addressing LDC ministers, Abdou Karim Sall, Senegal's Minister for Environment and Sustainable Development, highlighted:
"The least developed countries are bearing the brunt of the devastating consequences of climate change. If you don't address this phenomenon, there is a risk that decades of development will be undermined and millions of people will be deprived of development. Ambitious and urgent climate action is needed to put the world on track to limit warming to 1.5°C. Huge emissions gaps remain that need to be filled in this critical decade."
Speaking of the LDC group's priorities for COP27, Sall said: "The key issues in this year's climate talks include the financial mechanism for loss and damage, the global target for adaptation and raising ambition in the fight against climate, as well as the… Establish appropriate sources of funding."
"In terms of loss and damage, the fundamental issue is to secure new and additional financing to cope. The Glasgow Dialogue must result in the establishment of a dedicated funding mechanism and loss and damage funding must be seen as a distinct element in the New Collective Quantified Goal on Climate Finance."
"The question of financing has always been at the heart of climate negotiations. Increasing adaptation funding has been a significant achievement, but improving access to it is also critical for LDCs."
Ms Madeleine Diouf Sarr, chair of the LDC group at the climate talks, added:
"COP27 will be a pivotal moment for our nations as we continue our fight for climate justice: securing climate finance to protect our people from the impacts of a climate crisis they have done little to cause, and maintaining the ability to to limit warming to 1.5°C."
"The 1.5 target is a lifeline for LDCs and anything beyond that is a death sentence. The climate crisis has already wreaked destruction and devastation in the least developed countries for several years, and the impacts of climate change will continue to increase in intensity and frequency, increasing the burden on our nations, setting back our development efforts and leading to irretrievable loss and damage." .
"For us vulnerable countries it is crucial that our capacity to adapt to the inevitable consequences of climate change is increased. Developed countries must deliver on their promise to double financing for adaptation. At COP27 we need to see a plan for delivering these promised funds. The details of the Global Goal on Adaptation also need to be worked out. Adaptation is an important pillar of the Paris Agreement that cannot be ignored."
"A continuous flow of finance is one of the goals of the Paris Agreement and an essential element in the fight against climate change. Developed countries need to catch up in providing the agreed $100 billion annually in climate finance. And at COP27, as deliberations on the new climate finance target continue, we need to ensure that the next target is science-based and fully reflects the needs of our countries."
Related