(light music) – Hey everyone, it's Natasha
of natashaskitchen.com, and today I'm gonna show you how to make one of our family's
favorite Instant Pot recipes. It is a creamy, cheesy chicken and rice, and you're gonna love it. So let's get started. (tapping) (ding) This first step is kind of
weird, but stick with me, because it transforms this rice. Take a whole head of garlic and cut in half parallel to the base. Next, dice one medium onion. And it may seem like a lot of onion, but it completely
disappears into the rice. (upbeat music) Once you're done crying
those ugly onion tears, set the onion aside and we're
gonna move onto the carrots.
Peel two large carrots,
and you can cut them on the large holes of a box grater, or slice them into julienne strips. Use safety gloves to protect your hands, and our favorite tool for this
is this fine julienne slicer, and I'll make sure to link
to this tool in the notes. This shredder is also
really great for salads. Next, cut one and a half pounds of chicken into one-inch bite size pieces. These are chicken tenders, but you can also use chicken
breast, or chicken thighs. After the super easy prep,
we're ready to start cooking. I'm using my six quart Instant Pot. Set that to the Saute mode on high heat, and add two tablespoons of olive oil, and two tablespoons of butter. Once the butter is hot and melted, add the chopped onion and grated carrots. Season the veggies with
a teaspoon of salt, and saute stirring
occasionally for five minutes, or until softened.
Sauteing the veggies like this
really enhances the flavor of the overall rice, so
don't skip this step. Next, add the chopped chicken, along with another teaspoon of salt, and a quarter teaspoon of black pepper. Stir that together and continue sauteing
another five minutes. (rattling) Next, add four cups of
low-sodium chicken broth, and two cups of jasmine
rice, and stir to combine. And, last but not least, take that garlic head that we cut in half, and place it into the pot, cut side down.
Cover tightly with the lid, and set the vent to the ceiling position. Cook that on manual high
pressure for 10 minutes. As soon as the timer is up, we're gonna release the pressure. For safety, I use an oven
mitt to switch the lever over to the venting position. And, it's a good idea to stay clear, because sometimes you'll get
a little spurt coming out of that vent. This is why I always have
a paper towel in hand when I'm going this, just
in case there's splatter. All right, it's go time (laughs).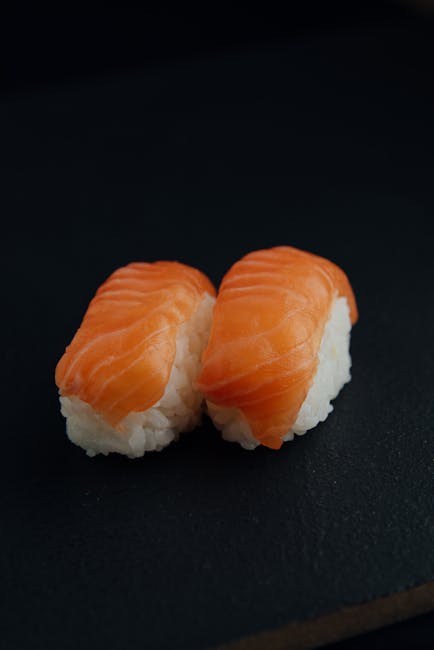 Just one last step. Oh, okay, and then I do
like to take out the garlic, because not everybody loves garlic, but you can take out the cloves. Or you can squeeze them out
right back into the rice. And that is super tasty. And you can see the garlic is so, so soft. And the flavor, oh, you'll love it. Okay, and now last but not least, we're gonna add a full half a cup of shredded Parmesan cheese. That might be a little more
than half but (shushes).
(laughing) Okay, and then a third cup
of freshly chopped parsley. And this is a great way
to add flavor at the end. And just stir it all together. And the chicken, after 10 minutes, is like ridiculously tender. The rice is perfectly
cooked, and look at that, it's like cheesy, look at that, wow. Creamy, absolutely delicious. It tastes almost like a risotto. The consistency of this is fantastic. And it's so fast, like make
this and you will be so excited. It'll change dinnertime for you. Okay, we're gonna get
right into this taste test, because I'm hungry,
you're probably hungry. I'm really sorry, I know
you're hungry (laughs). Okay, we're gonna do this. All right, and we are all about healthy portions around here. And really, this is like a meal. I mean there's so much
carrot and onion in here. And the onion just
disappears into the rice. Your kids will never even know it's there. Okay. Now, the moment I've been waiting for. Little bit of everything. And it's still hot. (laughs) Oh, it's hot. (laughs) (moans) It is creamy and cheesy.
Literally like a risotto, but
so much faster and easier, and totally hands off. You don't have to sit and stir
it for 30 minutes (laughs). This is amazing. Make this once, and you will
make it over and over and over. And the best part about
this is, my kids love it. They can't get enough, and to prove it, I've got a very special taste tester. Come on! Okay. Are you excited? You love mom's rice? Here you go. Is it good? Thumbs up. (laughs) Oh, if you guys love easy, easy dinners that are family approved, check
out some of our favorites, right over there, and right down there, and before you go, make sure
to click below to subscribe. And when you do, do not forget
to click the little bell icon so you'll get notifications
every time we post a new recipe. We'll see you in our next video.