– Today, I'm gonna show you how to make the most delicious
honey-garlic shrimp. This recipe is savory sweet
with a sticky, garlicky glaze. And the best part is
that it comes together in about 20 minutes. You've gotta love shrimp for helping you get weeknight meals on the dinner table, fast. To serve it up, you can
plate it with a side of rice and a sprinkle of green onion on top, which is what I'm doing today. But I've got a few other
ideas in the video as well.
It's an irresistible,
fuss-free dinner recipe, and I'm pretty confident
you're gonna love it. So let me show you how to make it. To get started, you'll
need one pound of shrimp. And I had actually planned to show you how to peel and devein the shrimp. But this batch of shrimp I
bought literally have no vein.
I cut down deeper than I normally
would just to double-check and nope, no visible vein. Looks like this batch
of wild caught shrimp from the Gulf of Mexico
were picked up right before they had a chance to eat their dinner. And, of course, you can buy shrimp already peeled and de-veined as well if you'd rather skip this step altogether. That's completely fine. Though, I do recommend
you buy wild-caught shrimp and not farmed. To make the savory-sweet
marinade and sauce, add 1/3 cup of honey
to a small mixing bowl, along with 1/4 cup of tamari soy sauce. Though, you can use coconut aminos as well for a soy-free option. And because these are honey garlic shrimp, you do need a good amount of garlic.
So add four minced garlic, cloves. I also love to add one teaspoon
of freshly grated ginger for a little extra spiciness. If you don't have fresh ginger, you could skip it. But I do think it adds
that extra punch of flavor. So add that to the bowl, along with 1/4 teaspoon
of red pepper flakes for a touch of heat,
and then give it a stir. Pour about 1/3 of the sauce on the shrimp, and then stir the shrimp to
make sure they're fully coated. You'll marinate the shrimp in the sauce for about 15 to 20 minutes. And just set the remaining
sauce to the side for now. While the shrimp are marinading, you can finely chop about one tablespoon of either fresh parsley or cilantro. I'm using cilantro today
because I had some in my fridge, but either works. And once you've got it all chopped up, place it in a small bowl
to take over to the stove. For a little garnish on top of the shrimp, you'll need one or two green onions.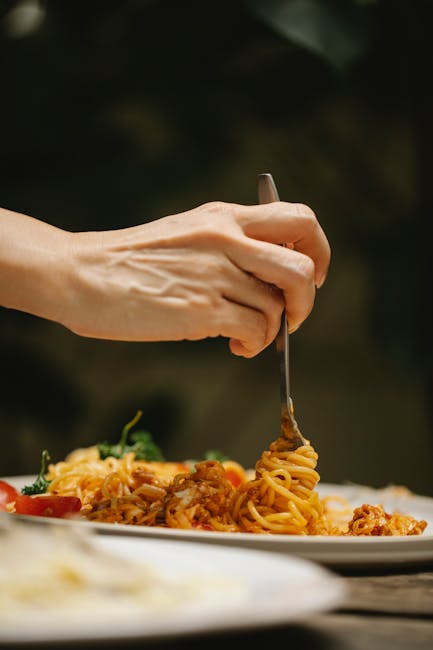 Just thinly slice the green
part of the green onion on a diagonal and add that
to another small bowl. You'll see here in a second that this recipe moves really
fast once it's on the stove, so it's best to have everything
prepped ahead of time and ready to go. All right, let's cook up the shrimp. Add a tablespoon of olive
oil or avocado oil to a pan on medium-high heat and swirl it around to make sure that the
bottom is fully coated. Then, place the shrimp in the pan. You can use tongs to do this. I'm using my fingers because
I just use my fingers for a whole bunch of
things in the kitchen. And try your best to get them into a single flat layer in the pan so you can sear each side quickly.
Also, if you have any
marinade left in the bowl, you can discard that. Cook the shrimp on the first side for about one to two minutes, then give them a flip
and cook the other side for another minute or
so until they're pink and cooked through. Shrimp cook really fast, which makes them such a fabulous weeknight
dinner ingredient. And they're pretty foolproof, as long as you don't overcook them, because then they turn rubbery and they are definitely not as good.
Once your shrimp are cooked through, add the 2/3 portion of the sauce to the pan and bring it to a simmer, which should happen almost immediately. Toss the shrimp in the sauce and make sure they're fully coated. And I like to rub them
on the bottom of the pan to make sure they pick
up all those browned bits and saucy goodness. Sprinkle the chopped herbs into the pan, turn off the heat, and give
the shrimp one final toss. The sauce will thicken
slightly in the pan, which gives it that delicious,
sticky, sweet flavor. And I promise you that the amazing smell from this pan will have all of your family members
scrambling to the kitchen to see what it is you are making. (upbeat music) To serve up the honey-garlic
shrimp, you have a few options. You can top them on a side
of rice, as I'm doing today, or add another side of steamed
broccoli, sauteed spinach, or other greens. If you'd like a low carb option, you can use cauliflower rice and the shrimp are great on a
root vegetable mash as well.
Honestly, there's no wrong
way to serve these up, but do make sure to
drizzle extra sauce on top, no matter which way you choose. And when the sauce soaks into the rice, it's so good. I hope you guys enjoyed this recipe today. And if you did make sure
to give it a thumbs up and share it with your family and friends, I'm gonna finish off this
plate for my lunch today. And I will see you
again in the next video. (upbeat music).