hey guys! I am Nisa Homey and welcome back
to my channel today I'm sharing a high-protein fiber-rich instant
breakfast recipe for weight loss and weight management. This instant gluten
free and vegan breakfast recipe is perfect for those with health issues
like thyroid, PCOS, and diabetes. The high protein and fiber helps to keep you feel
fuller for a longer time and thus helps in weight loss this instant breakfast is
a popular traditional South Indian recipe known as Adai and is an instant
breakfast meal option which can be enjoyed by the whole family so let's get
started with the recipe into a bowl add in 1/2 cup horse gram also known as
muthira in Malayalam horse gram is one of the most protein rich lentil found on
the planet it's high in iron, calcium, and zinc. in fact horse gram has the highest
calcium content among pulses and hence is one of the richest vegetarian sources
of protein it's known as the super pulse of India it helps to burn fat, protects
you against kidney stones and gallbladder stones and it is also much
cheaper than other dals.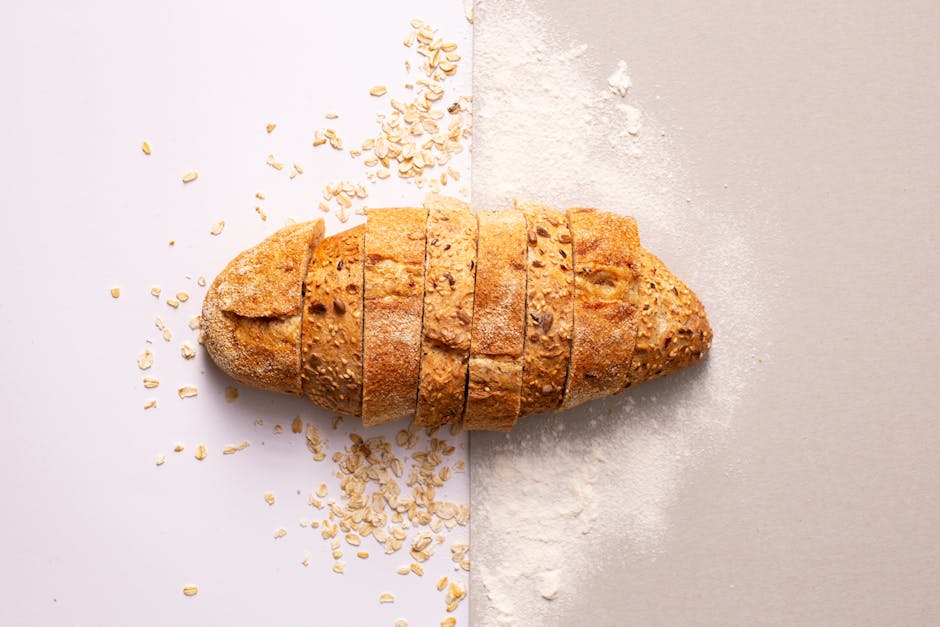 It helps to keep you feel fuller thus it helps in weight
loss and fat burning next I'm adding in 1/4 cup single polished rice now this is
a local variety of ground rice the brown specks you see is actually the bran on
the rice now instead of this rice you can also use any variety of brown rice
preferably locally sourced the bran on the rice will give more fiber now this
particular rice is locally known as Matta Pachari here in Kerala, add in 1/4 cup
tur dal, 1/4 cup Bengal gram, 1/4 cup green moong dal, 1/4 cup yellow moong dal,
1/4 cup masoor dal, and then add in about 7 to 8 whole red chillies or as per your
taste now wash and rinse the dals and then soak it overnight along with the
red chillies at least 4 hours of soaking is a must especially if you are making
this for dinner make sure that you soak it for at least 4 hours and if you're
making it breakfast the next day over night
soaking will be ideal so the next day morning the dals are nicely soaked the
rinse it a couple of times and keep it aside I am grating some fresh coconut to
make a chutney and also for this high-protein instant dal dosa I have
added all the soaked ingredients into my blender and I'm adding in pink Himalayan
salt as needed, 1 TSP jeera ,1/2 TSP whole black peppercorns, 1/2 TSP turmeric
powder note that when you are using turmeric
powder you need to add in black pepper powder for better absorption of turmeric
add in 3 tbsp of the freshly grated coconut now to make it more nutrient
dense I'm adding in one handful of curry leaves, curry leaves are a good source of
iron and folate curry leaves also helps to reduce hair fall issues and gives you
a glowing skin those with iron deficiency must try to include fresh
curry leaves in their diet now instead of curry leaves you can also
use fresh Moringa leaves or a teaspoon of moringa powder I will leave a pine
link for organic Moringa powder in the description box below add in one and a
half cups of water and lastly I'm adding in a small piece of ginger and now grind
this coarsely this is how the coarsely ground batter looks like you should not
grind it very finely it should only be coarsely ground so have transferred
the batter into a bowl and I'm adding in 1 medium sized finely chopped onion, 1
grated carrot, and a handful of coriander leaves mix all this really well note that
the batter should be of pourable consistency it should neither be too
thick nor too thin lastly I'm adding in 1/2 TSP hing also known as kayam in
Malayalam and I'm mixing it really well heat a cast-iron tawa and grease it
with gingelly oil reduce the flame to the lowest and pour in 1 and 1/2 laddle full
of the batter and spread it out as thinly as possible now with the TSP make
a couple of holes in the middle of the batter and pour in 1/2 TSP wood pressed
coconut oil and a little bit of oil around the sides as well cover and let
it cook for about a minute open the lid and turn over the dal dosa
allow you to cook that side as well now the reason why I prefer to use a well
seasoned cast iron tawa is that cast iron helps in better iron absorption so
if you have iron deficiency anemia try to cook in a cast iron tawa and make
sure your cast iron is well seasoned so that the dal dosa does not get sticked
to the tawa once cooked remove to a plate repeat the same with the rest of
the batter now if you have a leftover batter it will keep good in the fridge
for up to three days serve the crispy dal dosa with homemade pickle or coconut
chutney of your choice I've already shared many coconut chutney recipes
please feel free to check them out on my channel links will be updated at the end
card which is at the end of the video so guys do try this healthy high-protein
instant dal dosa and let me know how it turned out don't forget to like comment
and share this video with family and friends thank you for watching and until
next time take care bye bye