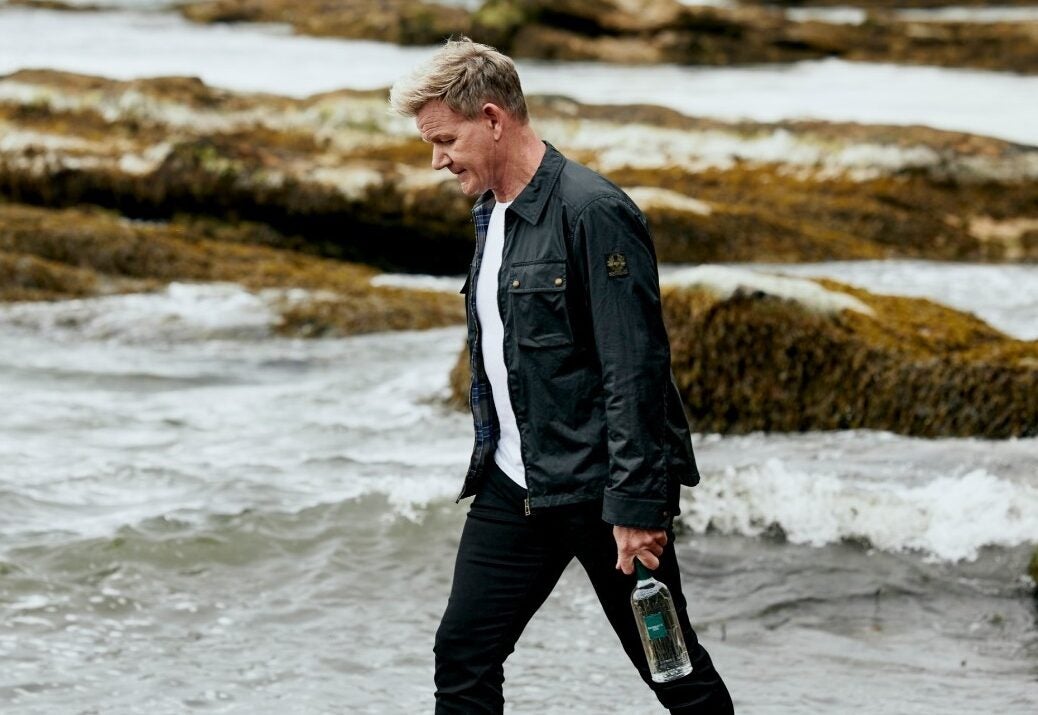 Gordon Ramsay's gin has come under fire for making nutritional claims that violate advertising regulations.
Produced by Scottish distillery Eden Mill, the gin was launched last year in collaboration with the celebrity chef.
Ads posted on Eden Mill's Facebook and Instagram pages praised the benefits of honeyberries, the gin's key botanical, claiming they had "more potassium than bananas, more vitamin C than oranges".
It also states that the berries "contain the micronutrients sourced from Scotland's wonderful terroir".
However, the Advertising Standards Authority (ASA) questioned the wording, saying they were "nutrition claims not permitted for alcoholic beverages".
Under the UK Advertising Code, the only nutritional claims permitted in relation to alcoholic beverages are 'low alcohol', 'reduced alcohol' and 'reduced energy'.
Eden Mill said it was "thrilled at the opportunity" to work with Ramsay and "neglected to do their usual due diligence" on the ad campaign.
The ad, which has since been removed, read: "Honeyberries form the botanical basis of Ramsay's Gin.
"Our honeyberries are grown in fields a few miles from the Cupar distillery. Here the farmer follows a philosophy of natural growth, meaning the honeyberries retain the rich flavors and micronutrients native to Scotland's wonderful terroir.
"With more antioxidants than blueberries, more potassium than bananas, more vitamin C than oranges, and a taste like a mix of blueberries, plums and grapes, these may be the tastiest honeyberries on earth!"
It comes as complaints about calorie counts in a series of ads for beer giant Tennent's have been upheld.
Three Facebook ads published between February and June 2022 claimed Tennent's Light was particularly low in calories.
In June, the brand said: "Fancy a cold one? This little cracker only has 66 calories per bottle."
In May it said: "THIS is Scotland's lowest calorie lager [tick symbol] 60 calories per bottle [tick symbol] Great taste."
Tennent Caledonian Breweries UK Ltd, owned by the C&C Group, has removed the ads and has said it will remove the word 'only' and references to 'least calories' or similar phrases when future ads talk about calorie content.