(energetic electronic music) ♪ Hey ♪ ♪ Hey ♪ ♪ Hey ♪ – Hey, guys, Cassey here, and welcome to "Cheap Clean Eats". So, I saw in the comments that you guys wanted back-to-school, back-to-work, back-to-reality recipes that are easy to make in the morning so that you can have it for lunch. That is really smart, because I'm really guilty
of just ordering food off of my phone, like
Postmates, Uber Eats, Eat24, all that kind of stuff,
and a salad ends up being like $16,
(cash register dings) it's kind of ridiculous. I also need to start making my food and bringing it to work, because it is so much more economical, and plus I know everything
that goes into it.
So today, I have three really simple, super delicious and super
nutritious recipes for you to bring to work or school. Oh, and one is vegan, so, I know you've been asking for that too. Are you ready? Let's just go ahead and get started. (energetic music) We're starting out with the chilled spinach and avocado soup. As you can see there, lots of greens like a Persian cucumber, some spinach, a celery stalk, and some basil leaves. Then, to give it that creamy texture, some raw cashews, a
quarter cup of avocado, and some nutritional
yeast for a cheesy flavor. Some pepper, some salt,
and then vegetable broth. Pretty much that's it! Put it in a blender. Blend it up. You don't even need to cook it, guys. Then, grab your mason jar, and pour that delicious creamy mixture in. If you're feeling super fancy, guys, go ahead and chop up some avocado, top it, and some tomato, and top it.
And look it! Oh my goodness, that looks incredible, I'm so excited, I'm dancing and I cannot wait to eat this. Next, we have salad in a jar. This is a Pinterest classic. So, the most important
thing is grab your mason jar and put all of the salad
dressing on the bottom. Then you're going to add
your harder vegetables, basically the things that
you don't think will wilt and get mushy by the time you take this out for lunch, all right? So things like carrots,
cucumbers, garbanzo beans. These were just things I had in my fridge, it's super easy to make salad, guys, just whatever you like. I have my meat on top, put some feta cheese, olives, and then you must put the lettuce on top, or else it will turn into mushness.
And then if you're making
this for somebody else, put a little nice note there. It's salad in a jar, and if you wanna get all
that dressing everywhere, then you just shake it up. Finally, my favorite. The avocado egg salad pita. So, go ahead and grab
some boiled egg whites. I'm making enough for two today. Some celery stalk, as well as some green onion. And we're gonna add in a
medium avocado, mm yes! And also one tablespoon of Dijon mustard. A squeeze of lemon juice, some salt and black pepper, and basically mash
everything up with your fork, and fill in your pitas with the
goodness that you just made.
If you wanna add in some more color, tomatoes will definitely do the trick, but literally, guys, these are so hearty,
and just so delicious. Put in a Ziploc bag, and
you're pretty much good to go. (cheerful music)
Yay, guys! And those are our three
easy back-to-school lunches, or back-to-work, or wherever
you're going on the go. So, let's start out with our pita. I am so dying to eat this right now, it looks so scrumptious and
good, like a big ol' hamburger, except it's not. It's avocado, eggs, nice and chunky, and the flavor really comes through because I tasted some
while we were making this. And just slips right inside your bag, just like that. Take it wherever you are going, and you can eat it right
out of the bag too.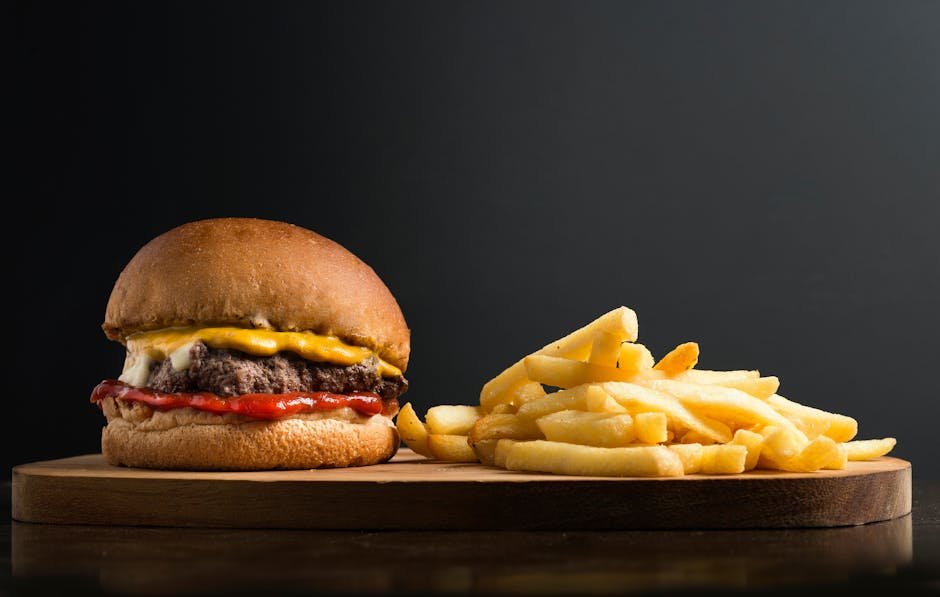 Mm! Oh my goodness. It is so creamy, guys. Like you don't need meat in this at all. There is so much flavor, and I know this will be so filling because of the healthy fats, because of the protein from the egg, and just so many great vegetables in here. That mustard really comes through too. This one is absolutely
delicious and will fill me up. Let's move on to our chilled soup. Look at how beautiful that is. Beautiful and green and red. And have you seen my spoon? It says, "I love avocado." I've been waiting to use
this for a really long time, bought it on Etsy several months ago. And now I get to use it. If you have a mason jar, you
can literally just cap it, and put in your lunch bag, and
bring it with you wherever.
Soup for lunch is easy, and you don't even need to heat it up. Mm, oh my goodness. This reminds me of the summer. It just feels so good and so fresh, and I feel like my skin's
just gonna glow now, because I just had that one bite. And then, the easiest, simplest thing in the
world, salad in a jar. I'm sure you've seen this
on Pinterest everywhere, but I've never done it
on a "Cheap Clean Eats" so I felt like I needed to. All I need to do is shake
it up, and it is good to go. The most important thing is that you guys have the salad
dressing on the bottom, and the more hard stuff,
so not the lettuce, on the bottom, so like the garbanzo beans, the bell peppers, the carrots, that sort of thing so
it doesn't get all soggy by the time it's lunchtime.
Mm, mm-hmm! Perfect. So easy to make. You need to make this for back-to-school, back-to-fall, back on track, wherever you are, off
from summer vacation. These will fill you up. They taste so good, and they're so healthy for you, and best of all, they're really easy and quite cheap to make. So, I hope you really
enjoyed this episode. Let me know in the comments below what other video ideas you have for food. It's really fun to cook for you guys, and thank you so much.
I will see you next time. Bye, guys!
(lips smacking) (upbeat music).