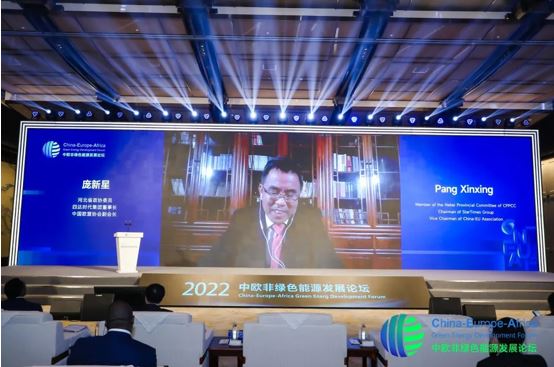 In the face of climate change and fuel shortages, low-carbon and sustainable development has become the consensus of the international community.
In response, a Green Energy Development Forum was held between September 7 and 8 in Hangzhou, capital of Zhejiang, with representatives from China, Europe and Africa.
The forum was hosted by the China-EU Association and the Zhejiang Provincial People's Association for Friendship with Foreign Countries, the COMMONWEALTH Foundation of China and the StarTimes Group in a combination of online and offline formats.
Over 100 experts, dignitaries and intellectuals from China, Europe and Africa gathered in the east China city to discuss the potential roadmap to combating climate change, green finance and carbon neutrality.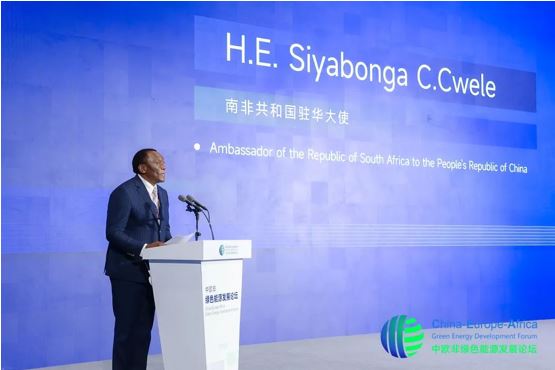 HE Siyabonga C. Cwele, Ambassador of South Africa to China, said: "We have a large amount of platinum. Platinum is the key to green hydrogen. Green hydrogen complements the sun and wind. They increase penetration, especially in remote and rural areas. So these are the things that we hope that joint ventures that have affordable modern technologies can work with our countries in Africa, not just South Africa but with all countries in Africa, so that we too can participate in this energy transition be able. "
HE Jacques Jean Luc Nyanga, Ambassador of the Republic of Congo to China, and HE Baba Ahmad Jidda, Ambassador of Nigeria to China, also exchanged their views on the current situation and prospects of green energy cooperation.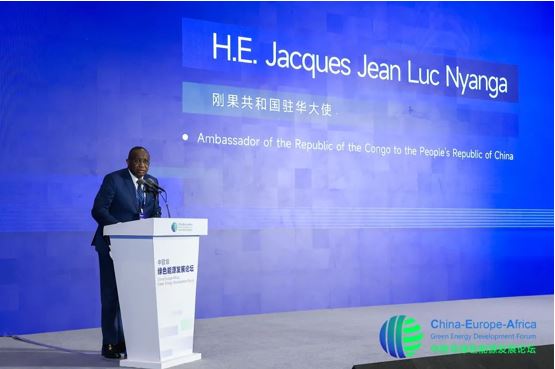 Governments have also been working with the private sector, as energy-intensive companies will have an impact on transition efforts.
"Excluding hydropower, renewable energy generation such as wind, solar and geothermal accounts for less than 4% of Africa's total current electricity generation," said Pang Xinxing, vice president of the China-EU Association and chair of the StarTimes Group.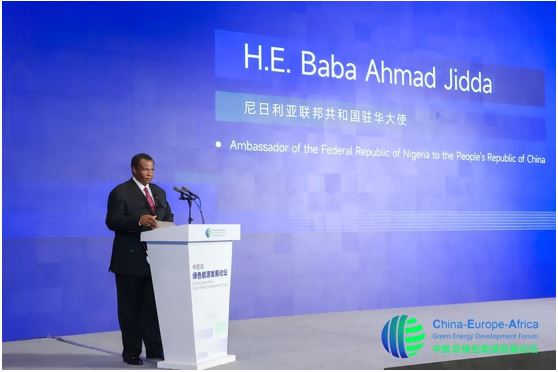 He pointed out that Africa has excellent innate conditions for green energy development, but the current potential is underexplored and there is great potential for the future.
The German engineering and technology company Bosch has set itself the goal of building 4,000 hydrogen filling stations by 2030.
Some companies also presented their latest projects at the event, such as a fishing solar supplemental energy project and integrated photovoltaic as a one-stop solution for residential rooftops.