In patients with cured hepatitis C, the risk of hepatocellular carcinoma remains high in those who had cirrhosis prior to infection, a new report says.
Diabetes and hypertension also play a role in the risk of hepatocellular carcinoma in patients without cirrhosis.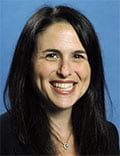 "This paper underscores the need to monitor patients with cured hepatitis C virus infection and pre-existing cirrhosis over time to investigate changes in their blood counts that may put them at increased risk of developing liver cancer," Jennifer Kramer, PhD , associate professor of health services research at Baylor College of Medicine and a health sciences specialist at the Michael E. DeBakey Veterans Affairs Medical Center in Houston, Texas Medscape Medical News.
"Additionally, patients with cured hepatitis C virus infection without cirrhosis but with underlying diabetes and high blood pressure are not yet through the stage of developing hepatocellular carcinoma and should also be monitored by their doctor," she said.
The study was published online in The American Journal of Gastroenterology.
Calculation of the most important risk factors
Kramer and colleagues conducted a retrospective cohort study of 92,567 patients infected with hepatitis C virus who achieved sustained virologic responses with direct-acting antivirals. They studied patients who attended one of the Veterans Administration's 130 hospitals between 2014 and 2018 and were followed up through 2021.
The research team analyzed the associations between demographic, clinical and behavioral factors and liver cancer risk, measured at baseline and 12 and 24 months after a sustained virologic response.
About 27% of the 92,567 patients were diagnosed with cirrhosis prior to infection with hepatitis C virus. In addition, 5.5% had a fibrosis-4 (FIB-4) score greater than 3.25, 36.7% had diabetes, 83.1% had hypertension, 51.2% had dyslipidemia, and 14.1% had an active alcohol use disorder. The mean age was 61 years, 96% were men.
A total of 3247 cases of hepatocellular carcinoma were diagnosed during a mean follow-up of 2.5 years. Of these, 2404 cases (74%) were diagnosed in patients with cirrhosis at baseline.
Among the 29,398 patients with cirrhosis, the cumulative incidence of hepatocellular carcinoma was 2.0% at 1 year, 3.8% at 2 years, and 5.4% at 3 years.
The risk was significantly lower in the 63,169 patients without cirrhosis, of whom 843 were diagnosed with hepatocellular carcinoma. The risk was 0.2% at 1 year, 0.5% at 2 years and 0.8% at 3 years.
In patients with cirrhosis, the risk of liver cancer was higher in men, smokers, patients with genotype 3 hepatitis C, and patients 5 or more years since the diagnosis of cirrhosis. The risk was lower in African American patients.
In addition, serum bilirubin, albumin, the presence of varices, and higher FIB-4 scores have been associated with the risk of hepatocellular carcinoma. For the latter variable, cirrhotic patients with an FIB-4 score greater than 3.25 were 2.5 times more at risk than patients with FIB-4 scores less than 1.45.
Over time, most of the associations observed at baseline persisted through the 12- and 24-month points, with a few notable exceptions, the study authors write. For example, the presence of ascites at these two follow-up times was associated with an increased risk of hepatocellular carcinoma.
There was also a strong association between risk of liver cancer and changes in serum albumin, bilirubin, and FIB-4 scores. A one-unit increase in serum bilirubin between baseline and 24 months was associated with a 22% increase in cancer risk.
Patients with persistently high FIB-4 scores were almost twice as likely to have hepatocellular carcinoma risk at virologic cure and at 24 months as compared to patients with persistently low FIB-4 scores. In addition, the risk was 81% higher in patients with low scores at baseline who escalated to high scores at 24 months.
In patients without cirrhosis, patients with hypertension and diabetes had a 1.5-fold greater risk of hepatocellular carcinoma than their peers. After diabetes and hypertension were controlled, there were no differences between patients with a body mass index (BMI) of 30 or greater and patients with a BMI of 25-30. In contrast, the risk was higher in patients with a BMI less than 25, with the highest risk being in patients with a BMI less than 18.5.
In addition, baseline serum albumin and FIB-4 scores were associated with liver cancer risk. Patients with a baseline FIB-4 score between 1.45 and 3.25 had a 2.3-fold greater risk than patients with a low score. Previous treatment failure with hepatitis C genotype 3 and current smoking were also associated with a higher risk in patients without cirrhosis.
Putting these results into practice
Conducting risk assessments based on repeat measurements at 24 months is "convenient and may improve shared decision-making between patients and their physicians," the study authors write.
"We all struggle to figure out how best to approach hepatocellular carcinoma screening as time elapses following sustained virologic response in patients with and without cirrhosis," said George Ioannou, MD, professor of medicine at the University of Washington Medscape Medical News.
Ioannou, who was not involved in this study, also serves as director of hepatology at Veterans Affairs Puget Sound Health Care System. He and his colleagues have found that an increased risk of liver cancer persists up to 10 years after hepatitis C eradication, particularly in patients with baseline cirrhosis and high FIB-4 scores.
"This study provides some insights, particularly that changes in risk factors over time need to be carefully considered," he said. "Further work will be required to operationalize an approach to assess hepatocellular carcinoma risk after sustained virologic response in individual patients."
Additionally, Kramer proposed measures to address important risk factors before they develop into an underlying condition.
"All adults over the age of 18 should be tested for hepatitis C virus infection, even without the presence of symptoms, because it can be easily cured before cirrhosis develops," she said.
The study was based on Department of Defense-supported work and was supported by the National Cancer Institute, the Cancer Prevention & Research Institute of Texas, the Veterans Administration Center for Innovations in Quality, Effectiveness and Safety, the Michael E. DeBakey VA Medical Center and the Center for Gastrointestinal Development, Infection and Injury. The authors stated no competing interests. Ioannou has not reported any relevant disclosures.
Am J Gastroenterol. Published online August 23, 2022. Abstract
Carolyn Crist is a health and medical journalist, covering the latest studies for Medscape, MDedge and WebMD.
For more updates, follow Medscape on Facebook, TwitterInstagram and YouTube