Abbott Nutrition has announced plans to invest half a billion dollars in an infant formula manufacturing facility, saying it has determined that the domestic infant formula supply chain needs to be strengthened amid capacity shortages.
"We are moving forward with plans for a half-billion dollar investment in a new U.S. nutrition facility for specialty and metabolic infant formulas," Abbott Nutrition Chairman and CEO Robert Ford said during an Oct. 19 earnings call.
Ford said the company is in the final stages of deciding where to build the facility, which he expects to be "state-of-the-art" and would set "a new standard for infant formula manufacturing."
"We recognize there is more to do but feel confident in the progress we are making," he added.
Infant formula had been in short supply in the US amid supply chain pressures and labor shortages.
The supply crisis hit in May when an analysis by Datasembly showed that around 40 percent of the best-selling infant formula products were out of stock at the end of April.
"This is a shocking number that you don't see for other categories," Ben Reich, CEO of Datasembly, told CBS News at the time. "We've tracked it over time and it's going up dramatically."
Before the shortage occurred, the levels of infant formula that ran out were around 5 percent.
The supply shortage prompted an outcry from worried parents, prompting the Biden administration to fly in supplies from other countries, including Australia, New Zealand and Switzerland, under an initiative called Operation Fly Formula.
The US Department of Health and Human Services (HHS) said in an update in early October that as of September 29, Operation Fly Formula had completed 74 flights and imported over 97.9 million 8-ounce bottle equivalents of infant formula.
The supply problem was exacerbated when Abbott Nutrition closed an infant formula plant in Sturgis, Michigan, in February and recalled its infant formula products after reports of bacterial infections in infants who had consumed products made at the facility.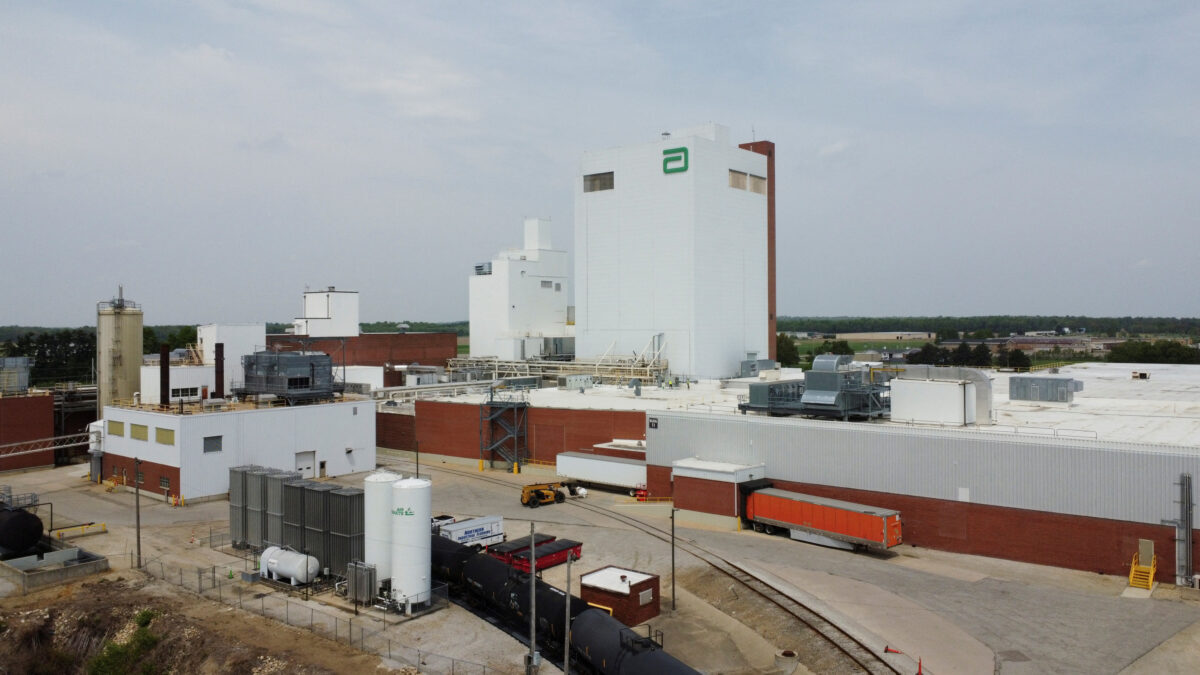 The Sturgis facility has since reopened, but the Food and Drug Administration (FDA) recently warned that the infant formula supply chain remains intact.
"Years of consolidation in the infant formula industry and in terms of food safety processes and general procedures at some of the facilities that produce these products have resulted in a fragile supply chain that is susceptible to production disruptions when quality issues are identified," FDA Commissioner Robert Califf said in a statement on September 20.
Califf said domestic formula makers such as Abbott Nutrition "have stepped up to meet the call to increase their production capacity and are working diligently" to address supply chain vulnerabilities, but more needs to be done.
"The long-term resilience of the infant formula supply chain will rely on greater diversification of manufacturers, including new entrants to the US market, investment in new manufacturing facilities by infant formula manufacturers, and a commitment by these companies to consistent and continuous compliance with the FDA's quality and safety standards," he said.
The FDA said it had conducted an internal review of its response to the formula shortage and that a number of factors — including limited formula-specific training among FDA investigators — had hindered the agency's response.
In addition to aspects within the FDA's purview, the agency cited other factors that need to be addressed by external stakeholders, such as a limited number of domestic infant formula manufacturers and necessary improvements in the ingredient supply chain.