Hi Bold Bakers! When it comes to mug recipes,
I have you covered for breakfast and dessert. But now in this one video, I am going to show
you a mug recipe for every meal. From granola, to mac and cheese, to even pizza in a mug.
These recipes are real game changers. So let's get started. We're going to kick this off with breakfast,
the most important meal of the day. And did you know you can make granola in a microwave?
It comes out crunchy and just like it's baked. Let me show you how. In a microwavable
mug, add in your maple syrup, flavorless oil (I used coconut), and water. To this add in
your oats, coconut, salt, and nuts. And then mix it all together. What I love about this
granola is that it's full of natural sugars. You can add in whatever flavor you like and
also, it's great for vegans. Now that this guy is mixed, we're going to pop it into
the microwave for one minute. Then you want to give it a stir, and then pop it back in
again for another thirty seconds.
You'll keep on going until your granola is lovely
and golden brown and you'll see it start to get crispy and dry. The timing that I give
for my mug recipes is based on my microwave, which is 1200 watts. So make sure that you
check yours because your timing may vary. And as always, all my recipes can be found
on www.biggerbolderbaking.com. Once your granola is done cooking, this is what it looks like.
It's a beautiful golden brown and you can probably hear it is lovely and toasted. Even
the nuts are.
It's hard to believe you can make this in a microwave. We're going to
take our homemade granola and make it into a complete breakfast. I like to eat my granola
with some greek yogurt and some berries on top. Granola paired with yogurt and berries
is a perfect balanced breakfast and a great way to start your day. You can even mix up
your granola the day before and then cook it off the next morning. Ok we're going
to move on to our next meal. Now that we're done with breakfast, we're
going to move on to lunch. And you will not believe how easy it is to make mac and cheese
in a microwave. For this recipe, you want a very large microwavable mug or even a bowl
because you don't want the water to overflow while cooking.
Into your bowl, add in your
macaroni noodles. Use small noodles because they cook faster. Onto your noodles, pour
in cold water. Now we're going to microwave this until it's fully cooked. It just takes
a few minutes. You'll know when your macaroni is cooked because your noodles will have plumped
up and they'll be really nice and tender. Our next step is to drain off this water and
add in the rest of our ingredients. To make our mac and cheese sauce, we're going to
add in some milk, corn starch or corn flour, lovely sharp cheddar, and of course some pepper
and salt to season.
And then simply mix all these ingredients together. The reason we
add in the corn flour is because it thickens it and binds it all together. Also, if you
want to add in some vegetables or meat in, you totally can. All we have to do now is
pop it back in the microwave for a few more seconds, let the cheese melt and create that
sauce, and we will be eating homemade mac and cheese in no time.
This incredibly easy
homemade mac and cheese requires no pots and pans, just a big mug and few minutes. Your
mac and cheese does not need much dressing up. So I like to put just a little bit of
parsley on top. I have no doubt that you can make this mac and cheese faster than you can
make it from a box. And you know what, this tastes better and it's better for you. Ok
on to our next meal. Ok so we've had our lunch but it's about
3 o'clock in the afternoon when you start to feel that slump. I have the perfect peanut
butter and banana muffin that has lovely all natural sugars, no flour, and it's full
of good energy. In a microwavable mug, we're going to mash up some fresh banana. To this,
we're going to add in some peanut butter, an egg white, and some vanilla extract. And
then whisk it all together. Don't worry, if you don't like peanut butter or are allergic,
you can use any kind of nut butter you like.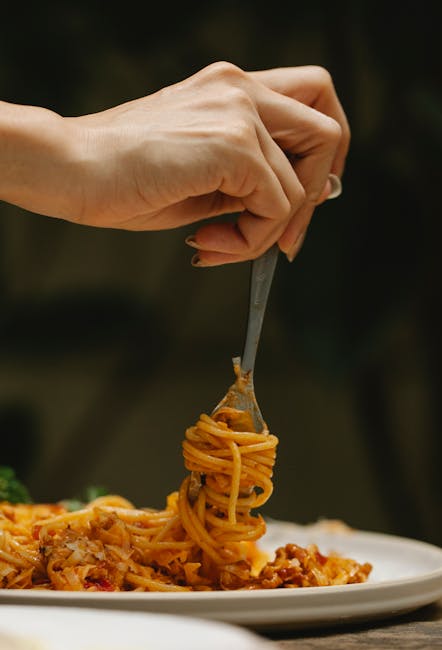 So to this, I'm going to add oat flour,
which is just ground up oats in a food processor. But you can always use regular flour or whole
wheat flour. Next add ground cinnamon, baking powder, and a pinch of salt. And then mix
all of these ingredients together. In just a few minutes, our afternoon snack is ready
for the microwave. A healthy snack needs to be something you can whip up when you're
hungry. And it does not get much faster than this peanut butter and banana muffin. This
snack does not need a lot. I like to add a little bit of fresh banana and a sprinkling
of cinnamon.
This mug cake is a perfect pick me up for the afternoon or even to give you
some great energy after a workout. And it tastes great too. Now it's dinner time and we're having
pizza made in a mug. Words can not describe how great this recipe is, so I'm just going
to get started and you can see for yourselves. In a microwavable mug, add in your flour,
baking powder, baking soda, and a pinch of salt. And then mix them all together. Into
our dry mix, I'm going to add in milk and olive oil. And then mix all these ingredients
together. And that's our pizza base done. Super fast. Ok now like any great pizza, next
thing we're going to put on is our sauce. Gently spoon your sauce onto your pizza base.
And then just spread it around with your spoon. Now you can add on any toppings you like because
it's your pizza. I'm going to add on cheese, mini pepperonis, and some dried herbs.
Our
mug pizza is ready for the microwave. Now I haven't steered you wrong yet, so I really
can't wait for you to see when this is done. Our microwave pizza is ready. This is the
moment I wanted you to see. Look at that mug pizza. Doesn't it look fantastic and it
smells amazing. So you can make one of these and even eat it faster than you can get a
pizza delivered. So the next time you want a pizza, this is your guy.
This pizza is ready
to eat as is. So I guess you're wondering what this looks and tastes like because believe
me, before I made it, I was too. But check this out, it has a lovely pastry base with
all that lovely marinara sauce and cheese on top and of course the little pepperonis
make it taste really good too. It tastes just like pizza. It's soft, it's gooey, it's
insane. You have to try this. Well you're probably wondering what dessert
could be for our grand finale.
And it is a chocolatey, fudgiest brownie made in a microwave.
In a microwavable mug, add in your flour, brown sugar, cocoa powder, and a pinch of
salt. And then mix all these ingredients together. To your dry ingredients, add in your flavorless
oil (I used coconut), water, vanilla extract, and chocolate chips. And then mix until you
have a batter. This brownie does not contain eggs so it's a really rich, indulgent cake.
After all our lovely microwave meals, we're finally ready for dessert.
No more do you
have to bake a big tray of brownies. You can whip one up just for yourself and you don't
have to share. Simply serve your warm, fudgey brownie with some vanilla ice cream and some
chocolate shavings on top. As you can see, this brownie is so rich and decadent and definitely
the perfect recipe to wrap up our microwave mug meals. Whether you are looking for quick
meal options or even incredible desserts, these microwave mug meals have you covered.
If you haven't already done so, don't forget to subscribe to my channel so you don't
miss out on any videos. I'll see you back here next Thursday for more Bigger, Bolder
Baking. Whew!!! I'm full…